NHS Board Recruitment Survey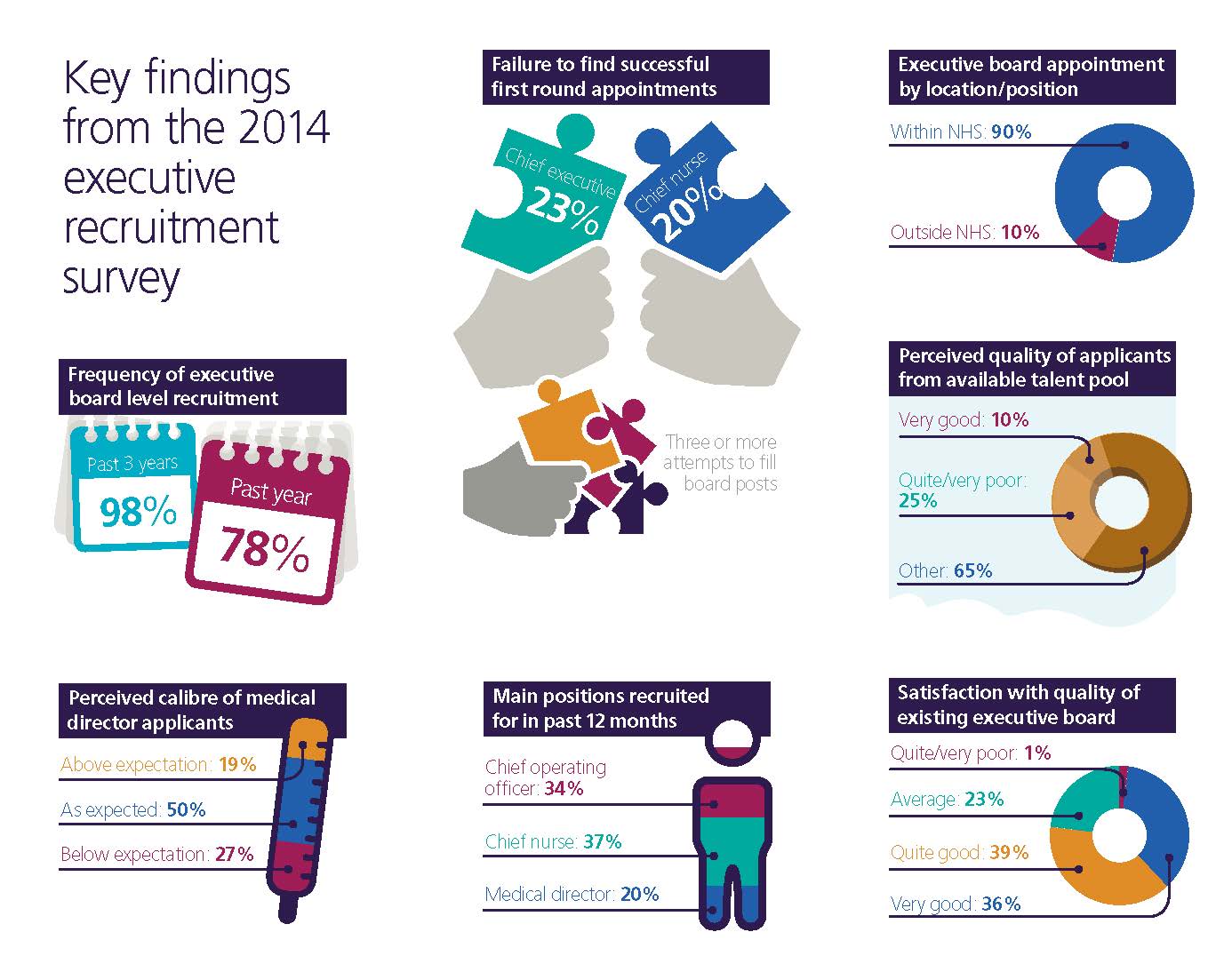 We are once again about to issue the NHS Board Recruitment Survey to all NHS provider Chairs, Chief Executives and HR Directors – asking for their feedback on board appointments which have taken place in the past twelve months.
Carried out by an independent market research agency, PCP Ltd the initial online survey will be supported by a series of face-to-face interviews with a selected number of respondents. The quantitative and qualitative data will then be combined to provide us with a high quality and insightful report into the current available talent pool within the system.
Last year more than 90% of respondents to last year's survey expressed clear reservations about the available talent pool for many of the most senior healthcare roles. While this headline finding was not necessarily surprising, for the first time we are able to quantify some of the theories held by the NHS that there is a shortage of talent available at board level.
If you have received the survey, please complete it (it will take no more than 15 minutes) by 2 March 2015. Should you have any questions please contact Sally Scales on 0113 322 5672.