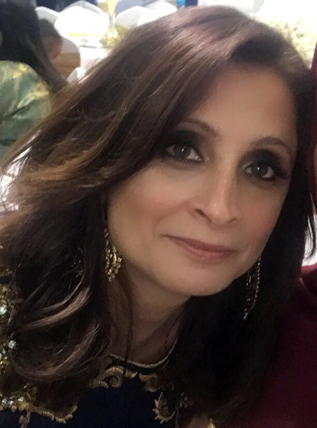 Daljit Hothi, head of clinical services for Nephrology at Great Ormond Street Hospital, shares her experience of being an Action Learning Set facilitator for the NHS Graduate Management Training Scheme (GMTS) and the impact it has had on her.
Way back in 2014 I set myself a task of persuading myself that I had both the time and energy to learn a new skill, to become an Action Learning Set facilitator. Convincing my mind was not a challenge as I knew that this investment would serve me well in all aspects of my professional life. Convincing my heart asking it to sacrifice other aspirations and desires was more difficult. However the chance to potentially engage, connect and positively influence the biases and early narrative created by young aspiring NHS managers working with NHS clinicians was too hard to resist. So I applied.
Now that I have completed the programme, I don't regret my decision at all. This has given invaluable insight into GMTS; a broader and deeper understanding of action learning sets and facilitation; and a safe space to explore myself supported by a buddy and my action learning sets. I can certainly see the benefits. As a consultant working with managers, I now have a greater understanding of the pressures and tensions they face and undoubtedly show them more compassion and kindness as a result. I used to refer to 'them' as the 'dark side' but now, stealing the concept introduced by the Faculty of Medical Leadership and Management (FMLM), I see us collectively working on the 'light side'. The process of facilitation has enabled me to appreciate and develop key leadership and coaching skills, supporting others to develop their reflective and decision-making actions and behaviours rather than making those choices for them, no matter how easier that route may initially seem.
There is no doubt that the programme demands commitment and I certainly underestimated that when I applied. The course includes a three-day learning event for the facilitators and a set number of action learning sets for the facilitators in addition to facilitating action learning sets for your GMTS group and your buddy's group. As a learner you are advised to keep a record of your learning over the two years to assist you in your final piece of work, a portfolio describing your learning experiences. I must admit I tried to rebel against this final piece of work, but pushed through my inertia. I am now extremely grateful that I had the opportunity to reflect on my learning and experience. I can now say without any hesitation that I achieved a lot in the two years and am proud to showcase it.
Would I do it again? Absolutely, and I urge you to apply.
If you are interested in becoming an Action Learning Set facilitator like Daljit, you can find out more

 here.