Supporting leaders at the top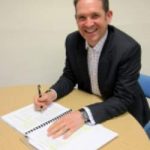 There's so much happening in the NHS at the moment. Last week, NHS England made an announcement that every GP has been waiting a long time to hear – more investment is finally being made in primary services, while just the other day we saw the first ever walk out of junior doctors in our emergency and maternity services. Things are truly changing for a whole host of reasons. And all in the midst of a significant top leadership challenge.
The role of senior leaders is becoming more important than ever. We need leaders who are committed to making a difference; one which needs to be felt throughout the entire organisation.
Nothing is more important to the NHS Leadership Academy than ensuring we develop and support the next generation of the most senior leaders. But getting people into the top jobs can be a challenge and keeping them there can prove to be even more difficult.
We've heard from participants and colleagues alike about the demanding situations they face day in day out, from challenging relationships with other clinicians, constant changes to policies and processes to pressures from up above. The NHS has become known as a difficult culture where staff find it hard to have a voice, develop and progress. Coming to this realisation itself is quite worrying. After all, these are the people who are delivering our frontline services to help patients get better. If they don't feel cared for, how are they expected to care for patients?
We need to do something. Now is the time for action. Organisations need to show their commitment to leaders by investing in their future. We believe our programmes offer a real chance to address a growing leadership gap that threatens the sustainability of the NHS and needs to be closed.
The Director programme is open to senior leaders across organisations in healthcare and aims to bring about the change that is so badly needed by transforming, encouraging and stretching the boundaries to really push leaders to their limits and then some. It helps leaders by taking them by the hand, developing them for the future and showing them what they can become. I've genuinely seen the impact it has had on participants and patients and I'm so excited to see what other changes it can make for the future of our NHS.
Applications are now open for our next cohort. So if you want to broaden your leadership style, learn more about behaviours to become the best leader that you can be – don't miss out. Apply for your place http://www.leadershipacademy.nhs.uk/programmes/the-director-programme/
Have a read of one of our participants' stories underneath and find out how the programme changed them for all the right reasons.
By Movia Gooden, Programme Lead 
Since taking part in the programme James Rimmer has been promoted as the Chief Executive of Weston Area Health NHS Trust. Here he talks about how the programme made a difference to his work.
"The Directors programme has given me the opportunity to step back from the day-to-day business of work in the NHS in order to reflect on how I can bring the most benefit to it individually and my team. The learning has been most beneficial from the Impact Group rather than the formal taught programme.
"I would encourage other people to join the Directors programme for the opportunity for personal development and self-reflection but also to be part of wider alumni of NHS Directors.
"A key benefit for me has been the chance to regularly take stock through the challenge and support of the Impact Group. This remains ongoing and support has been sustained from all modules and I have been able to take a range of learning back to my workplace:
I have an improved understanding of the latest NHS restructure
I have been able to articulate a more clear vision and mission to my team
I believe I have developed my mentoring skills
I am able to regularly refresh and recharge my enthusiasm for the challenges the NHS faces!
"In signing up for any development programme, I would encourage people to think as much about what they will bring to the programme as what they will take. The Directors programme requires active participation; it's not a programme for passive learning – you need to be in a giving/encouraging mode as opposed to just receiving."
The Director programme runs for 12 months and includes a range of learning with group work, online learning, and coaching sessions along with access to leadership tools. Participants are given the chance to work with other leaders in healthcare to make leadership in health more inclusive and representative of the communities it serves.
Closing date for applications is on Sunday 15 May 2016. The programme begins in June and places are still available. If you'd like to find out more or to apply visit www.leadershipacademy.nhs.uk or call 0113 322 5699.