Introduction Text:
In my
last blog
I shared with you our plans to conduct a survey to get underneath the general belief within the NHS that there is a shortage of talent at board level.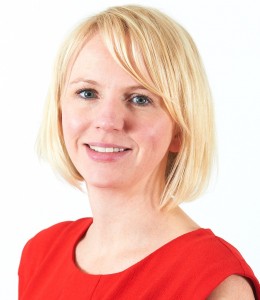 Since then, we conducted an online survey and a series of in depth interviews asking NHS provider trust chairs, chief executives and HR directors about their recent experience of appointing to their boards with the aim of gaining more robust data on the suitability of applicants for these difficult jobs.
At a headline level the results were pleasingly positive with the vast majority of our trusts being happy with the quality of individuals currently sitting on their boards. Many felt that the recent appointments they had made had been the right ones and were pleased with the calibre of individuals appointed. In the main, trusts had had succeeded in filling their board vacancies.
These positive messages are reassuring and suggest that, across the provider landscape, the selection processes used at board level are working and we are selecting the right candidates for our organisations.
What the headline messages didn't tell us though is that 23% of respondents had failed to recruit their chief executive on the first attempt. Similarly 20% had failed to appoint to their chief nurse vacancy.
Even more worryingly, a small number had failed to appoint to their roles after three separate attempts to do so. The impact of not only having a post unfilled, but having publically failed to fill a role more than once, on staff morale, pace of change, and the long term stability of an organisation can be detrimental.
We also found that when trusts do succeed in making an appointment they haven't been blessed with riches from which to choose.
It was clear from the survey that medical director recruitment is becoming increasingly difficult and often resulting in only one technically appointable candidate being in the field – this supports our own experience where we see more and more trusts seeking out the services of executive search firms to appoint medical directors, a role which traditionally has been managed internally.  More than 60% of vacancies for all but chief executive roles produced no more than two technically appointable candidates.
This leaves trusts very little choice or flexibility when appointing and in particular when trying to ensure that they appoint an individual whose personal motives and values meet those of their own and are the right 'cultural fit' for the organisation.
Having a cohesive and balanced team is of great importance and when faced with only one appointable candidate the chair/ chief executive is faced with a difficult decision – do they appoint someone who doesn't quite fit with their executive team, which could potentially have a negative impact on performance at a later date, but who can technically do the job – or do they take the risk and not appoint, filling the gap with interim arrangements until the time is right to test the market again?
This is a choice we see fairly often in making board appointments and not one which is taken lightly – both scenarios posing its own risk to an organisation and leading to an agonising decision by any selection panel.
In an ideal world there would be a plentiful pool of talented individuals from which to select from and such scenarios wouldn't occur.
However, the survey confirmed much of what is believed – that we need to do more to support the development of our future leaders so that we have greater choice when making appointments in the future.
What it doesn't tell us, and which is of equal importance, is how motivated individuals are to take on these highly demanding and difficult jobs, regardless of the development and support made available to do so.
The Leadership Academy, along with other system level partners and individual trusts will play a crucial role in ensuring that we continue to nurture and develop our leaders but we can all do more to ensure that we are celebrating those who currently hold these difficult and demanding roles,  sharing their success stories, so that individuals who are just starting out in their careers are inspired and motivated to progress to leadership positions and to take their place and lead the NHS of tomorrow.
To find out more about the results of the Board Recruitment Survey or NHS Executive Search, please contact [email protected]