Back to the floor – Day 2
Introduction Text:
Back in my hotel room, totally exhausted but also energised. I have just attended the launch of the Wrightington Wigan and Leigh NHS FT strategic leadership programme.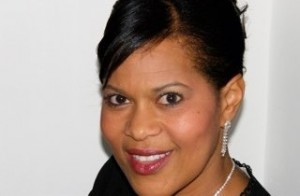 Lucky for me the event was being held at the same hospital that I am working in. The programme was launched by Andrew Foster CEO and will be facilitated by an old friend and colleague of mine, Robert Cragg. The event closed with a video on empathy – sobering, but a fitting end to my second day at Wrightington Wigan and Leigh NHS FT (@WWLNHS).
Today was my day in A&E.
The excitement of being back to the floor in uniform hadn't lessened and I was really keen to follow the patient pathway from admission all the way through the process to admission or discharge. I was introduced to Unscheduled Care Lead, Fiona Lindley. Fiona was obviously very busy as she had someone wanting to see her and her beeper kept going off. She took me through to the A&E department and asked a colleague to look after me. I suspect this was a bit of an imposition as he really didn't know what to do with, or say, to me and to be honest, I felt useless and totally in the way.
A&E is a place that appears to be chaotic, but thankfully the staff all seem to know what they are doing. What they didn't need was me standing around like a spare part. I decided that I needed to be proactive and manage myself and my time in A&E and so left my reluctant minder. I went off in search of reception where I was made welcome by the receptionist who explained the difficulties of being an A&E receptionist and registering people who clearly should be seen by the GP, or who were abusive and/or drunk.
It wasn't long before I saw exactly what she meant. A woman presented herself saying she had been feeling dizzy for the last 6 weeks and this morning felt she was going to faint so decided to come to the hospital. The receptionist said that at least 50% of people she registered should be seen by their GP. She had some interesting solutions to remedy the problem, like charging people for inappropriate attendance or simply being given the power to turn people away.  In her opinion, the four hour wait time has been responsible for the rise in inappropriate attendance. Better to wait four hours than two weeks to see the GP.
It wasn't long before Barbara Shawcross arrived at reception. Barbara was accompanied by her friend Jayne. She had been experiencing chest pain and felt she needed to be seen.  I decided that this was the pathway that I'd follow and accompanied Barbara in her journey through A&E. Barbara was immediately taken through to the triage nurse. She sat patiently waiting for the triage nurse to arrive. When she arrived – some 10 minutes later – she was in extreme pain, suffering from a migraine but would not go off duty. She took Barbara's blood pressure and explained that she would take her around to resuscitation where she would have an ECG. This was at 11:15am.
In the resuscitation room, a student nurse competently and confidently fitted the electrode leads to various parts of Barbara's anatomy and took the ECG, she was impressive. She explained that a doctor would come to see her shortly but she would take her round to a side room in the main A&E area.
Barbara had moved through from reception to a room in A&E waiting to be seen by the doctor in less than an hour, this was good and very speedy progress. We then waited for another hour before she saw the doctor who took bloods and wrote her up for an X-Ray. This was probably the most tedious part of the process and the part where there was little communication from the staff in terms of what was to happen next. Eventually, I went and found the Doctor and asked him when the bloods would be back. He seemed surprised and said he thought that he'd already told Barbara that she would be going to the Medical Assessment Unit (MAU). He re-entered the room and explained that as she had had chest pain she would be moved to the MAU.
It was in the MAU that I witnessed fantastic team work and wonderful patient care. Dr David Leung and Charge Nurse Kim Whiteside were excellent, both taking time to talk to the patient and tell her at every step what they were doing and why. They both had excellent bedside manners and made me feel really proud to be part of the NHS.  I was conscious that I was witnessing high quality patient care in action; kindness, thoughtfulness, consideration as well as professionalism and a touch of warmth.
The Doctor explained that as Barbara had had chest pains she would have another set of blood tests later that day and if, like the first bloods they were clear, she would be able to go home.
I had to leave Barbara at 3:30pm but would say that her experience in A&E was a good one, she had arrived with chest pains and the system swung into action immediately totally checking her out. Barbara herself was full of praise for the hospital and its staff.
I don't know whether Barbara was discharged or admitted. I'll find out tomorrow. It's funny how attached to Barbara I became, all within the four hour A&E wait time. I would like to say a big thank to her for allowing me to share her journey at a time when she was at her most vulnerable.
Oh and I forgot to say, Barbara is a mental health worker who also works for the NHS.