Be the nurse or midwife you want to be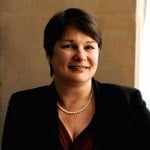 Introduction Text:
Why did you choose to be a nurse? When did you decide to be a midwife?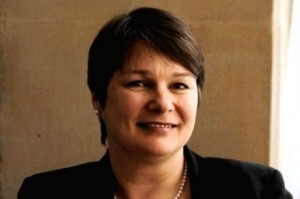 Sat in the Academy today, we have another amazing cadre of nurse leaders talking about who they are, how they behave, what they do. They have an enviable connection to purpose, to wanting to make a difference in a very real way. And so many of them are frustrated or feeling disengaged and powerless in their roles yet still desire the very best for all their patients, their families and friends.
Talking about leadership often puts frontline carers off.  As if somehow it isn't for them, the word being synonymous with management, authority, seniority or some formal designation of power.  "I just come to work to be a really good nurse; I don't want to be a leader."  And yet the programmes we run already for nurses and midwives, and our Frontline programme, is all about leadership – and all about what nurses and midwives, and you do every single day.
On a few recent platforms I have talked about how real this is for me. Readers of my blogs will know my son was in hospital last year.  Many of us have experienced the pain of having loved ones hospitalised for one reason or another, or experienced our loved ones needing long term care.  During his last inpatient stay he called me in the night.  In whispered tones he told me he was in pain, uncomfortable, couldn't move and was failing to get anyone's attention.  I ended up ringing the ward.  He was sorted out for pain very quickly.  The heartbreak for me though was all the things I couldn't do because I wasn't there. I couldn't hold his hand, kiss his forehead, make him feel loved and cared for and do all the things a mother does when her child is in pain.  When I hand my loved ones over to your care I am also excluded from doing what I would do if I was there, and hope desperately that this role is picked up by someone else for that time.  The love and attention and compassion we talk so much about now.
Listening to the nurses and midwives on our programmes – their stories about the care they want to give – are exactly the same.  None of them need reminding what they came into nursing to do.  None of them need reminding that when someone reaches out in pain in the night it is their hand that is there to be held.
What they do need reminding though, is that is the very essence of leadership.  Modelling a way of behaving, being courageous enough to make sure you spend time where you know it is best served.  Redesigning the way care is delivered so the priorities are right.  Having control over resources so they are spent on the right things.  Pushing against the boundaries of your control and influence so you lead as much of your own professional lives and the work of those around you that you possibly can.
What if our programmes were all renamed – instead of our Frontline leadership programme – and we said these programmes are simply about you taking control of your professional role so you did it in the way that you came into nursing to do.  We want all nurses and midwives to benefit from our development so that it helps reconnect you with the passion you brought, helps you understand the complex system you operate in so you can better influence it, helps you understand how to exercise the real control you already have in a way which is effective, and helps you bring out all the qualities you possess to positively impact those around you.  Because that's what leadership is.  It is not about control, position, authority, and seniority.  It is about you.  On the frontline.  Trying to give the very best care you can.
Not a very snappy title though is it?
So we'll stick with Frontline, and if you want to join us on your development journey, if what you have read here is familiar to you and you think you'd like to take part, or if you know a wonderful nurse or midwife who would benefit from having the leader in them released, then sign up now to join our new programme.
I hope this is the next thing you choose to do.
Read more about the Frontline nursing and midwifery programme