Being a nurse is being a leader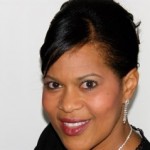 Introduction Text:
The Nursing Times
along with partners including my own organisation, the NHS Leadership Academy, recently called for nominations from people in the service to celebrate the contributions to nursing and healthcare by the professions most influential leaders.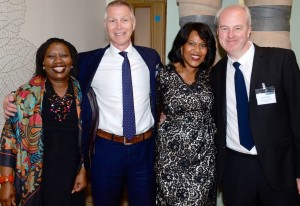 Imagine my delight when two weeks ago I received an email informing me that I had been nominated and had made it onto the inaugural list of the country's most influential nurses. I was really moved and felt incredibly proud to be on the list.
However, it was only on Monday evening, accompanied by the delightful John Walsh from the York Street Practice in Leeds at the reception held for those on the list, that I realised what illustrious company I was in; the list is full of nurse leaders that have a made an enormous contribution to healthcare and to the nursing profession as a whole – some well-known in the system and some not so well known.  I felt even more gratitude to the kind person that nominated me in the first place and to the judges that decided to put me onto the list.
I have been a nurse all of my working life and I love my profession, I recall my first day on PTS at Central Middlesex hospital like it was yesterday; we learned to do bed baths, make beds with fantastic hospital corners and how to give injections into oranges. I recall with fondness (now) the weekend cleaning and how when the nursing officer entered the wards – as a mark of respect we – as junior nurses stood up. We had to pass our practical nursing assessments as well as the theoretical work, aseptic technique, the drug round, total patient care and ward management. We worked hard but happily, maybe I'm looking at that time through rose tinted glasses but actually, training as a nurse was one of the happiest times of my life, living in the nursing home, which has since been bulldozed and an industrial park built, I built relationships with people who have become some of my best and dearest friends.
To date, I have had a great career in the NHS and have been fortunate to receive other awards. but I have to say, few of them mean as much to me as being chosen as a good and influential nurse. It is with pride that I tell people that I am still on the register as a nurse and that I believe that nursing is one of the best professions in the world to be in.
Here at the Academy, we have been tasked with supporting our nurses to be the best that they can be. Our Frontline programme for nurses and midwives is designed to give them greater influence in the way they deliver care, it will give nurses and midwives the time to reflect on their practice, learn from others and go back to their organisations with new ideas and innovations.
Being a nurse is being a leader, therefore I would recommend anyone reading this blog to share or apply themselves for our Frontline programme today.
On a final note, in a few more years I will be coming to the end of my career in the NHS, whether I like it or not, I have more years behind me than I have in front of me.
I am both heartened and delighted that the next generation of nurses will be armed with the skills, knowledge, commitment and drive to ensure that people of my generation and generations to come get the care and compassion they deserve as users of our NHS.