Introduction Text:
Throughout Black History Month, senior programme lead for inclusion, Yvonne Coghill, is honouring black people and their contribution to society with a blogging series.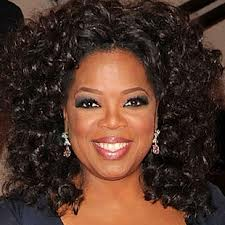 A couple of weeks ago, I got up early on a Sunday morning as we were having visitors and I needed to get myself organised. You know what it's like – I did what I always do when I go downstairs early; I put the kettle on, followed by the television.  These days, there are over 400 channels to choose from and actually most of them aren't very good. I recall the days when there was only ITV and BBC1.
Scrolling through the guide, I landed on a station called BET. BET is a black TV channel, showing films and sitcoms with black actors and actresses as well as documentaries and biographical programmes.  I turned to make my tea when I heard the commentator say the next programme coming up was going to be about Oprah Winfrey. Deep joy and delight, the vacuuming and dusting could wait. Tea in hand, I curled up on the sofa to watch the story of the woman that has been my inspiration for a long time.
Most people know Oprah Winfrey – except perhaps the sales assistant in an exclusive handbag shop in Zurich!  One can only marvel at the woman's tenacity, drive, energy and her sheer determination to be the best that she could be against all the odds. She is such an important and iconic role model for women. How could you not admire her?
Oprah Winfrey is a self-made billionaire and I repeat the word billionaire because these days it's an achievement to have a few hundred pounds in the bank, let alone billions. Oprah is the richest self-made woman in the world, and she's black. To me, that's incredible and really remarkable. Her achievements are all the more spectacular when you know where she has come from and the obstacles she has had to overcome in her life.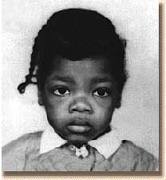 Oprah was born Oprah Gail Winfrey on January 29, 1954 into abject poverty in rural Mississippi. Her given name was 'Orpah' on her birth certificate however as people mispronounced it so much, Oprah was the name that stuck. What you have to remember is that Mississippi is in the deep south of America and in those early days was not a nice place for a black person to live.  Segregation and the Jim Crow laws were in full force. Black people were treated second class citizens. Oprah's mother was a single, teenage mother named Vernita Lee and for the first 6 years of her life, Oprah lived with her mother and Grandmother in a small town called Kosciusko. It was Oprah's grandmother that took a real interest in her, taking her to church and teaching her to read. Church was an important part of her life and to this day she retains her beliefs in God. By all accounts her mother was not particularly loving or nurturing.  She later moved with Oprah to an inner-city Milwaukee neighborhood where, because of her darker skin, she was looked down on as opposed to more lighter skinned girls; a phenomenon that exists to this day.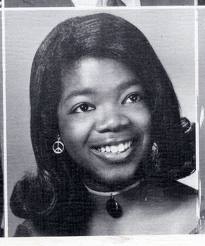 She experienced considerable hardship during her childhood. At 13, her mother put her into care saying she couldn't cope with her, and in 1968 at age 14 Oprah became pregnant giving birth to a premature baby boy that later died. The pregnancy was traumatic as she was constantly trying to hide it from her mother.
With strong encouragement from her father, Vernon, Oprah's education and work quickly became a priority.
What I found really interesting about how Oprah got into talk show hosting was that the production team on the evening news she was co-anchoring told her that she'd have to straighten her hair and have surgery on her nose as she looked 'too black' which wouldn't go down well with a white audience. She absolutely refused to do that and to this day has not had surgery to enhance or change her looks. Because she would not change her looks, she got transferred to the daytime-talk-show arena, and after boosting a third-rated local Chicago talk show to first place she launched her own production company and became internationally syndicated.
The rest is history.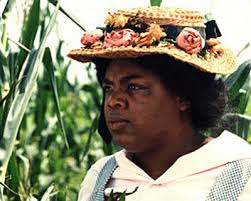 I am so full of admiration for Oprah, a black girl that had absolutely nothing, dragging herself up by her own wit and intelligence to become one of the most powerful and influential women in the world. Not only is she rich, she is also clever, can act and I think she is beautiful. I loved her in Alice Walkers 'The color purple' and can't wait to see her in 'The Butler'.
I love the fact that she is altruistic and generous with her money. She gives to people of herself as well as financially. She is a gift to this world and shares her good fortune easily and with a genuine and loving heart. You only have to look at her programme to know that she sincerely cares for people, black or white, gay or straight, disabled and able bodied. She is the living embodiment of equality.
Oprah, like a lot of women has her own demons to fight, her weight, having no children, her family, a brother that died of AIDs and a sister that died of a drugs overdose. She airs her issues and problems in public to help people and it does. She is an inspiration to so many people and has touched thousands of lives with generosity and kindness, often wowing people by giving cars to every member of her audience or flying them to exotic places.
I admire her for all she has achieved but more for the woman she is. A woman of immense integrity and generosity of spirit, a woman that is sophisticated but down to earth at the same time. A woman that looks like me; she is my absolute role model.
Her pride in being a woman and specifically being a black woman is truly inspirational. If I were given the opportunity to speak to one famous person in this world today, that person would be Oprah.
Documentary over, tea drunk, time to get up and clean the house.