Why all leaders should join the conversation about care and support planning.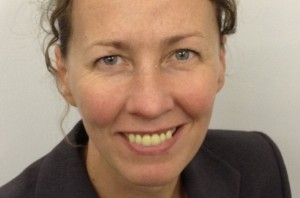 When we talk about culture change we often think about breaking habits and smashing barriers. Yet, as a leader, it can feel quite daunting to imagine how on earth you might set your team off on some kind of iconoclastic process. However there are other ways of changing the culture and one of the more gentle starting points is through care and support planning.
Research shows that care and support planning improves outcomes and makes for a better experience for all involved. It can ensure people who use services really are at the heart of the decision making process about their care and treatment. And it can act as a lever to help make care more coordinated around the person – 'Making Coordinated Care Happen', notably, is one of the key challenges the Leadership Academy is setting for participants on its new programmes.
So how can culture change of this kind start on the ground? Well good care and support planning, put simply, opens with a conversation between a person and their clinician (or 'lead professional'). This discussion is done in the spirit of partnership and looks not only at the person's condition but, more broadly, at their life and what they want to do. These discussions are documented and then there is an ongoing process of discussion and review.  This equips the person in question with the knowledge, skills and confidence to manage their own condition and to live and stay as well as possible. People who go through the process are enthusiastic.  Barbara, who has diabetes, said "I understand what's going on now, and what I can do to help myself. I feel more in control of things". Sahib, who has a mental health condition said: "I'm doing things that I never dreamed I'd be able to do…I'm still learning", meanwhile one GP said: "It's absolutely 100% better for me and the patients."*
At this point you might be thinking, this all very nice but it is already happening so why does it need my leadership skills? True, care planning does feature in NHS England's new guidance on patient participation and in many other good pieces of policy and guidance. However, unfortunately it isn't yet happening on the ground, or at least, not enough: with only 36% of people with diabetes; 18% with osteoarthritis and 14% with epilepsy report having developed a care plan. And also there are differences in the quality of the process: in some cases, for example, a clinician may draw up a care plan without any discussion with the person concerned – that's no way to improve the culture.
Meanwhile, even the most ardent advocates of good quality care and support planning are still finding room for debate: Who should the lead professional be? Is that the right term? Should the plan be written up in a common format? How can leaders who aren't clinicians help nurture it?  So we still need to find agreement on some of key elements of good care and support planning. And that's where you come in: National Voices is currently inviting professionals from health, social care, housing and wellbeing to join people who use services in a conversation about it that work for everyone involved.
So to help get the discussion going, we have developed some draft Principles of Care and Support Planning. The Principles are a natural extension of our Narrative for Coordinated Care, where we worked with people who used services, carers and professionals to agree what person centred coordinated care looks like. We drafted the Principles in close collaboration with the Action on Long term Conditions Coalition (which brings together primary care, Year of Care experts, think tanks, voluntary organisations and national NHS bodies, to consider practical support needed to implement the House of Care approach to system planning).
Those who have joined in so far include people who use services, carers, National Voices members and professionals. But we need more. We need as many people to join in to ensure we have principles and also tools that we can all embrace and champion so that we can make this vital culture-change as effective as possible.
However you do it, please join the conversation so that we can all change the culture together.