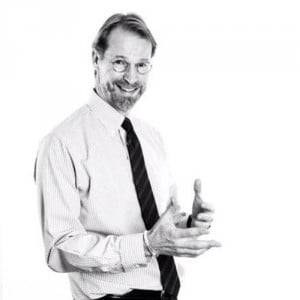 I was last there five years ago, and the capital Kiev was peace and tranquillity, if not a wee bit cold.  I've therefore followed the events with more than passing interest.
I've asked myself: Would I have been at Independence Square?  I'd like to think the answer would have been 'yes', but it takes extraordinary self-commitment, and sacrifice, to be there and be part of that type of change process.  In reality I probably would have been a half-committed participant – there for some of the time, but going home to bed at night.  I went on the odd march to Washington to protest against Vietnam, campaigned some for McCarthy, and took the easy option of coming to Britain when my draft number was 72.
What would you have done in Kiev?  It takes one or a few to start a movement, but then it picks up momentum.  Arlo Guthrie sang about this in his 1967 protest song, Alice's Restaurant:
One person, singing a bar
2 people do it, in harmony
3 people do it, an organisation
50 people a day, a movement
What resulted was the 'Alice's Restaurant Anti-Massacree Movement', one of the pieces in the jigsaw puzzle that ended the Vietnam War.
The focus on developing a movement for change is very relevant when it comes to the NHS at this time.  Nursing is the largest group in the workforce, and their leadership development has been a recent focus of the NHS Leadership Academy.  As a faculty member I have had the privilege of working with many up and coming nurse leaders in small impact groups.  Without exception I have been wholly impressed.  Post-Francis, it has reinforced for me the value of nursing, and the profession's prospects for the future.
But what impact on patient care will a few nurses have among the many thousands in their profession?  A similar thought was probably in the minds of the early Independence Square protesters, but they stuck with it, showed their passion, built up momentum, and became an unstoppable movement.
I'd like to see this happen in nursing.  The nurse leaders going through the Academy programmes are in a sense a revolutionary corps.  They have greater insight to their leadership styles and their behaviour, are better able to have effective conversations and influence change for the better, and are more aware of how to build teams and the impact that these teams have on patient care.  This is the link that Michael West has clearly demonstrated – effective teams, relationships and conversations result in better patient care.
A sign is going to be hung over NHS England soon that says "Under new management".  This new management will be looking for the leaders who can make things happen.  Dwight Eisenhower in his day was one of those leaders waiting to be discovered.  He was a colonel in 1941 – by 1944 he was a 5-star general.
Come the revolution in the NHS, there are many nurse leaders out there who will be the Eisenhowers of tomorrow.  Are you one of them?  What will you do to find them?