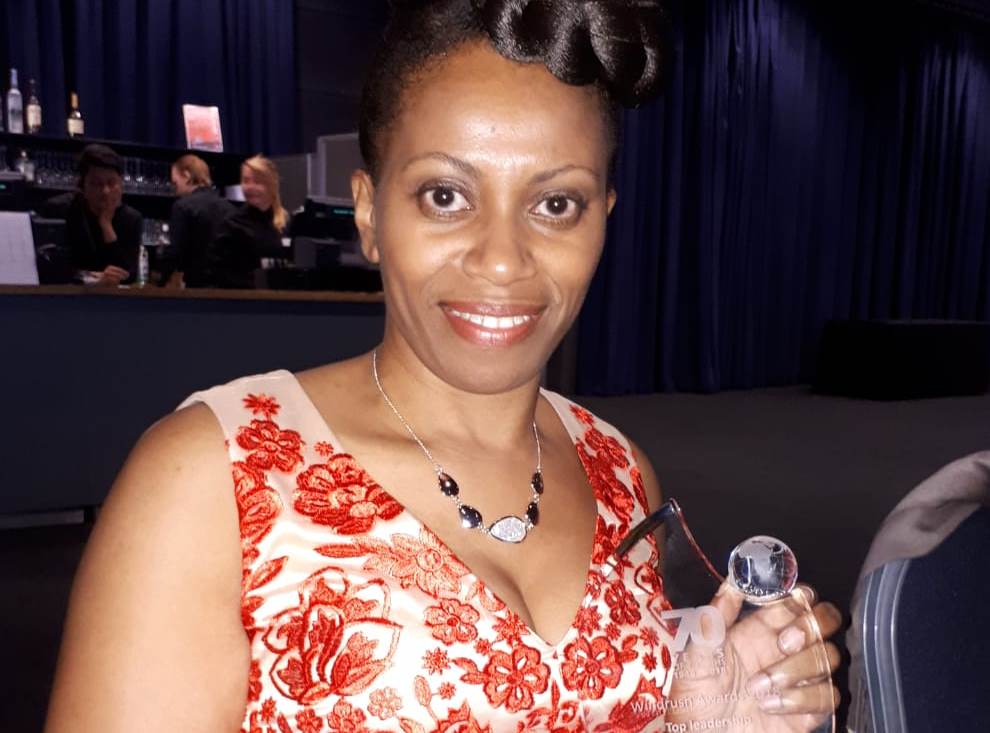 Doreen Black is a matron at the Royal Wolverhampton Trust and won the award in the Top Leadership category at the 2018 Windrush Awards in July. In her latest blog, Doreen explains what Black History Month means for her and why an inclusive NHS delivers better patient care.
For me Black History Month is a time to acknowledge the history of African-Caribbean people and the contribution they have made to society. It's a time to feel a sense of pride in the accomplishments of historical figures – not all of whom are well-known – who have made significant contributions to every aspect of everyday life. It's also a time of personal reflection for me, to think about the challenges I have faced.
Celebrating positive role models is important so that young people of African-Caribbean descent understand where they have come from and the challenges people before them overcame to make things better for all of us. It is a history which is void from the normal mainstream history taught in school.
I always wanted to be a nurse from a very early age, as I wanted to care for people. I had aunts who were nurses and I think that helped to reinforce my wish to pursue this as a career. My Aunt Lynne used to tell me stories about working in hospitals and how proud she was to be a nurse; this was such an inspiration to me.
I can't say that being a trainee nurse was easy, but I was very passionate about wanting to care for others, and willing to learn. There were obstacles and prejudices; I was the only Black nurse in the group I trained with and did encounter negative comments from the very patients I was caring for. But having the support and encouragement from my mum, family and close friends helped me at a time when I really needed it.
The challenges I met along the way only made me more determined to prove that I was capable of the academic work as well as the practical elements of providing compassionate care.
What inclusion means to me
Inclusion is important because it brings with it innovation – diverse teams can solve issues quicker as they bring together a wealth of experience from varying backgrounds. If ever there was a time the NHS needed to solve issues quickly, it would be now.
I think the NHS has come some way with inclusion but I do feel it can go further. Is the NHS really representative of the population it serves? Why are BAME staff still over-represented in the lower bands and under-represented at the top? For example, why are there so few directors of nursing from an African-Caribbean background? It can't be that there are no suitable individuals with the ability, the passion and acumen for such a role.
When African-Caribbean people look at the health secretary, chief nurse and chief medical director for England, do they really feel that their health needs are being addressed? It may be a challenging question to answer, but if we're to change anything, we need to have the tenacity to face the difficult questions head on and deal with these real issues. Avoiding them won't resolve anything.
In my experience diverse teams perform better and deliver care which exceeds expectations. If this model is displayed throughout the NHS it will improve patient outcomes and give the workforce a sense pride and satisfaction. The Workforce Race Equality Standard has highlighted areas which the NHS needs to address, but I'm optimistic that this is something that can be achieved because of the passion of the people who work for the NHS.
For me, the future NHS should be supportive of the staff that work within it. It should pursue the best people to come and work for it to provide the best care for the patients that rely on it. I look forward to the day when the leadership at the top of the NHS is more representative of the population it serves.