We are five months on from the heart rending revelations of poor care and needless suffering chronicled in the Francis Report. The Government and all health related agencies have responded in greater or less detail to the findings of Robert Francis QC, and a Chief Inspector of Hospitals is soon to be appointed.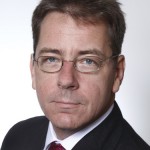 We wait with breath held to see major changes enacted but are uneasy that the sheer size and inertia of the NHS will result in little change. Once the ripples have settled down, will anybody know that a 2000 page stone had been thrown into the NHS pond to join all the other reports? We are already seeing arguments over detail that threatens to sound like the counting of fairies on a pinhead.
Worries about this are compounded by the seeming avalanche of crises that seem to be hitting the NHS at the moment. Mid Staffs has already been superseded by Morecambe Bay, CQC and goodness knows what is yet to follow.
I have made suggestions what Chief executives might do to ensure that Francis is listened to and the health service moves further and faster in the right direction.
But for you and I, leaders at all levels and of all types within healthcare, working with limited time and resources and trying to maintain services – where should we place our greatest focus when trying to consider the recommendations in these troubled times? I suggest there are two things for each of us to do on a weekly basis:
Firstly, do one thing that improves the experience of patients.
Secondly, remove one thing that gets in the way of your staff doing their job well.
Patients first.
This might seem a little simplistic. Many will say that we always put our patients first and that services are dedicated to the patient experience. The fact is that we don't always succeed in this goal because in truth we can't always see what we do from a patient perspective. We become familiar too easily with daily routine to see the inconveniences or safety limitations that our practices might contain. I once worked in a community hospital and rapidly became inured to the fact that an old Victorian pile wasn't fit for any kind of purpose and was genuinely surprised when a patient pointed out the arctic draught coming under the door in February. I had also become oblivious to the buckets catching the rainwater.
So, leaders – go now and do something direct that puts patient opinion closer to the way you personally understand your service. Invest a little of your own time seeking some raw evidence of your patients experience. Visit your wards, clinics or community outreach clients. Try to make this a bit different for a change.  Sit on a chair next to the patient and see how different the world looks. Consider creating a focus group and invest in real time patient experience.
Read and share the outcomes from your complaints. They are a valuable – if sometimes unsettling – way of seeing how difficult it can be for some of your service users, and also how tricky it is for your staff to always deliver a high standard of care at every patient encounter. Make sure you periodically spend a little face time with unsatisfied complainants (there will always be some, no matter how good your trust is).
Your staff are key.
Do something that makes it easier for your staff to do their job properly with compassion. Successful organisations invest in the satisfaction and training of their staff. Any indicator in the staff survey that implies discontent, disconnection with the Trust or a sense of limited impact is an alarm warning of a deteriorating morale or an alteration in the culture away from patient safety. You can be sure that there is more than one of your staff who are frustrated on a daily basis by some kind of inefficient demand on their working day. Find one and remove it. Encourage others to do the same. Make one troubling facet of that staff survey your personal objective to understand.
Do something practical and sustainable that changes the way your organisation looks at and behaves towards your patients. It will pay off.