Freedom to Speak Up and the role of leadership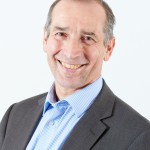 Today's publishing of Sir Robert Francis' Freedom to Speak Up review has once again confirmed the importance of good leadership in creating the right climate, tone and culture where staff can thrive and patients and service users can receive the care and compassion they deserve.
As we have stated in the official response, when Francis' report into the failings at Mid-Staffs was first published two years ago, the Academy was just about to launch our series of professional development programmes – and though we now have over 31,000 people on their journeys with us, it is clear we still have a long way to go.
Hearing that we have staff in the NHS who feel scared to speak out against failings, tells me that to truly bring about culture change, we need visible leaders in the health service for whom the values of the NHS are central to how they lead. Leaders, at all levels, who create a culture of openness, candour and compassion – with the patient or service user at the centre. And to achieve this, the importance of well evidenced and delivered leadership development cannot be stressed enough.
Supporting people to achieve the self-awareness needed to be strong, open and accountable leaders is a major part of our leadership interventions. Something which is vital if we are to achieve a culture of reflective practice of honest conversations and feedback – as Francis recommends.
As reinforced today, staff who are not supported, "can suffer greatly" – ultimately having a negative impact on our patients. We therefore need leaders, at all levels, to work towards eliminating this culture of fear that has previously allowed failings to happen. We need leaders who are able to engage and empower those around them. Leaders who develop methods of open communication and learning.
There are some fantastic leaders already working throughout the NHS and we need to embrace their passion, commitment and expertise – supporting them to thrive as in return, staff who feel fully engaged are much more likely to go the extra mile, with a greater loyalty and commitment to their purpose; patient care.
In order to create this engaged and positive culture where poor leadership is openly challenged and improved – and the potentially more vulnerable members of our community are included and developed, leaders need to first be empowered themselves – and this is exactly what, through our programmes and interventions, we aim to achieve.
To truly develop a culture where staff can thrive, rules can be followed to achieve the desired outcomes across all of health and care, we need everyone to be involved and supportive of the difference that great leadership can make. It should be central to the ethos of everyone who works within health and care – to truly provide a supportive, positive and inclusive health service for all.
Personally, I know we are committed to driving this change. Are you?