Introduction Text:
Many years ago, I was on a bus and overheard a conversation between a small child and his mother. "I love you mummy" he said, "do you darling, how much?" she asked, "a thousand pounds" he replied and after a moment of reflection added "and eighteen pence".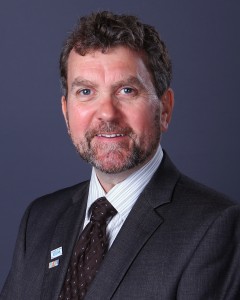 The exchange amused me, and has stuck with me over the years as an amusing anecdote, but recently I have been wrestling with one of the dilemmas that we are now all facing, and the anecdote illustrates an important point. How do we measure love, or more appropriately, compassion? And if pounds and pence aren't the right currency (and neither would square meters, percentages or kilogrammes be) then what would?
The stream of government reports (Francis, Keogh, Berwick) into recent failings in the NHS shed some light onto not just shortcomings but also into what might be better ways to consider our whole approach to patient safety, clinical effectiveness and patient experience and offer us a glimpse into how we might begin to measure it.
The broader question is perhaps, why should we attempt to measure it at all? Why are we obsessed with measures and why do we try and boil the complexity of healthcare and the unique experience of human suffering and recovery down to a few numbers?
Most people I speak to in the health service know that some of the numbers, and more specifically the targets, don't feel like they are the best measures of what is really important. When asked why they're collected, point upwards indicating it is their 'masters' who demand them, their manager, the Trust board, commissioners, the Department of Health, The Secretary of State or whoever the distant 'beast' is who is demanding to be fed.
I think this is a little unfair. We all as a society – as a species even – have a strong natural tendency to sort, to categorise, to measure, and to weigh-up. Even without any top-down pressure, clinical staff at the front line would – I believe – want to know how many patients they had seen,  how long procedures took, how many of their patients had recovered or deteriorated and increasingly how many of their patients thought they'd done a good job.
So it's not that most people object to collecting and using data, it's critical that we do ('If you can't measure it, you can't manage it' the adage goes). But it is important that we collect the right numbers and critically something that informs us of the experiences that lie behind them.
Take the four-hour wait target in A&E. i.e. that 95% of patients must be seen, treated, admitted or discharged in under four hours. I am glad the target is there, and according to one survey, so are 90% of A&E consultants. I am sure waiting times, and the increased suffering that this would mean, would be worse without the target.
However, the target tells us nothing about the three key component parts of quality i.e. patient safety; how many of the A&E patients were kept safe and had no avoidable harm done to them, how many were treated clinically effectively; with good or satisfactory outcomes, and what do the many voices of the patients themselves tell us about their experiences of their treatment – (think 'Trip Advisor' – an overall rating scored by patients backed up with narrative comments about their actual experiences) .
I know many attempts are being made at this. There is a plethora of data about clinical outcomes, patient safety data is collected in a myriad of different ways and patient opinion is a great example of endeavouring to capture the experiences of patients.
The point I am trying to make is that the headline figures that make the news, that politicians cite and the public remember need to become a little more sophisticated. We need to accept measures are important and will be used, a commentator or journalist will never be able to quote in a quick sound-bite a single narrative that captures thousands of patient experiences, but I would be happy to hear that 99% of patients were kept safe, that 98% had a positive outcome and 95% of patients felt they were treated really well and be guided to where I can look up the detail and the stories.
My illustrative figures are optimistic and we must be transparent and honest about what they are. The target should be that they are continuously improving, not set unrealistically to be the same everywhere overnight. We all need to start supplying information, data and stories that better illustrate the complexity and honest picture of healthcare experiences. It's unlikely to change from the top-down. We need to 'manage upwards' the expectations of our most senior leaders and educate the public at large that we can't boil everything down to a single figure, but we can provide a few figures and some stories which will better describe the quality and quantity of what we do.
If a little boy can try and precisely quantify his love for his mother, surely we can try and quantify the overall experiences for patients.