How we work with our Faculty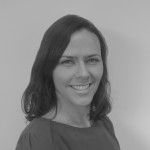 Introduction Text:
Our former head of practice,
Dave Ashton
, recently wrote a blog about the Faculty of the NHS Leadership Academy. I've been thinking about how I can best describe and shed some light on the current Faculty that we work with here at the Academy.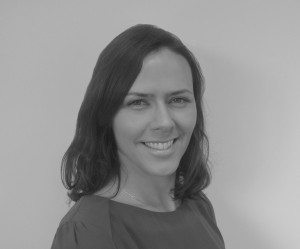 Our organisation has now been in existence for 16 months and our Faculty have been a constant presence during that time. We have moved with them through the transition of the NHS Leadership Academy from various leadership programmes and offers hosted by different organisations to a single national organisation. They have experienced our recruitment drive, internal process redesign and new ways of working that have been introduced as you would expect in any new organisation.
The concept of a 'Faculty' came from of our deputy managing director Karen Lynas, as part of our NHS Top Leaders Programme. The idea was that there would be huge value in bringing together a variety of experts in the field of leadership to co-design a core programme for our most senior leaders in the NHS. This programme is for senior leaders who have a broad range of backgrounds, experiences and expectations, during a time of unprecedented change for the NHS.
Some of us thought this was a genius idea and very simple, but if I'm being honest it turned out to be a bit more difficult and challenging, and not just because of the initial procurement process. As challenging as it was, it was also hugely rewarding and years later we still have leaders accessing the programme that was designed in those conference rooms, and hear from participants about the difference it has made.  NHS Top Leaders is of course only one example of the work the Faculty are involved in. Our reach is broad; from the NHS Graduate Management Training Scheme, Nursing and Midwifery programmes and our Professional Development programmes that start this autumn. Our faculty also cover CCG and CSU development, work for public health leaders and leaders across the system. We have worked with Health and Wellbeing Boards, aspirant FT boards and a lot of work recently for NHS England and other newly forming organisations. The work includes small group facilitation, action learning, work with boards, coaching as part of a programme and large group facilitation – the requirement is varied and challenging.
So how does a group of 22 Faculty, who could potentially design a programme 22 different ways, come together and run world class programmes that will have impact on not only individuals but their staff and the communities they serve?
The answer is in how our Faculty work together, not only with us, but with each other. They do this by having respect for colleague's points of view, self-awareness, support and challenge and appreciation of expertise and experience. Our shared vision and values are at the centre of all of this.
We wanted – and would now like again – individuals who bring a wide range of skills, experiences and methods of practice to bear. We are looking for people who not only understand the strategic challenges faced by our leaders in the NHS, but who also have wide experience of other sectors and industries and grounded in academic rigour. It is the system wide impact that is at the heart of the Academy's work through professionalising leadership across the NHS.
Improving compassion and the quality of patient care starts with leadership. Our experts get that – and the work we do together is a testament to that too.
If you would like to find out more about our work with Faculty, please contact Stacey Lally.