I naively thought it would be quick to write a blog about my experiences as an Action Learning Set Facilitator for the NHS Graduate Management Training Scheme (GMTS).
What could be easier than writing about myself? Little did I think I would struggle.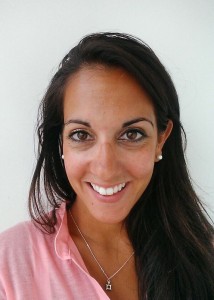 It's not because I'm lost for words – think of one of your most extrovert/annoying friends who can't bear silence, and likes to be constantly on the phone or messaging. Being lost for words is something that rarely happens to me. Actually, it's the opposite here, I have too much to say and don't quite know where to start.
I think that I have been quite a selfish learner. Until recently my education, training and development has mainly been about me, the development of self. It was only when I undertook a Darzi Fellowship in Clinical Leadership that I started to understand the importance of leadership in developing others. Going from 'it's all about me' to 'actually it's not all about me, it's about others' required a shift in my thinking.
I've been working in the NHS for 10 years almost to the day (4th August 2004, yes I still have that date fixed in my mind!). I can acutely remember walking onto the wards on my first day as a junior doctor, excited but more overwhelmingly nervous about what lay ahead. Worrying about whether I would become a good doctor. Since that day, I have developed clinical and technical skills and lots more beside, and I have moved into public health and management. Becoming an action learning set facilitator has helped me to develop a different set of skills. These are hugely transferrable to my day-to-day job and equally to those of my clinical colleagues, in fact any job working with people. For example, facilitation skills for meetings, understanding group processes, working with people with diverse perspectives, and learning how to become more effective at helping colleagues work through their issues. I feel more focused and effective in meetings, both observing what's going on, listening and facilitating, to name just a few of the obvious things.
Don't get me wrong, I may rave about action learning now, but I wasn't always a fan. In the beginning, when I started out as a set participant, I found it hard to 'get' what action learning was. To understand that the purpose of my questions should be in service of the individual who's airtime it was. Or appreciating the value that other people's perspectives and questions could have in helping me understand and reflect about myself.
I became an action learning set facilitator for the NHS Leadership Academy last year. It's been a real honour and privilege working with the graduate training scheme participants, some of whom have faced similar challenges to me. And when they have a 'light bulb' moment I come away thinking 'wow'. And going back to 'it's not about me', the learning and development I have got from my peer facilitators who are like minded people working in varied roles the NHS, along with the high quality development and supervision we have received from the Academy has been fabulous. But equally, if not more importantly to me, being involved in the development journey of others has been the most rewarding part. Seeing the transformation that set participants are going through as they progress on the GMTS programme is amazing and being part of that is something hugely inspirational.
And one of the other good things about it is I'm actually learning to enjoy being quiet sometimes. And for someone who claims to have moved away from being a selfish learner, of course it is still about me – the very fact that I'm blogging about my experiences is a case in point. Volunteering as an action learning set facilitator is far from a selfless act. I not only benefit from learning from my peers and the development programme the Academy provides, but arguably the most important thing is the privilege of working with the grads. I'm getting to learn from some of our brightest future leaders of the NHS.
It's one of the most rewarding things I've done. So if any of this interests you and you're up for the challenge I would urge you to think about becoming an action learning set facilitator. The closing date for applications is Friday 24th July 2015.