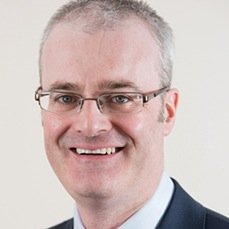 Aren't there some fantastic development programmes out there right now? Without wishing to toady up to Jan and the rest, isn't the Academy great?
One of my former colleagues is doing the Nye Bevan programme and I've got serious programme envy; the speakers, the quality of the inputs, the feedback and coaching, all the new networks and experiences.
And yet I worry.
I worry that we are contracting out the development of our leaders (albeit to the very talented folk running the programmes I have mentioned). I worry that we hope that these programmes will address the recruitment problems we face when trying to appoint board-level directors.
I worry that there is something missing.
What's missing? Well, let me tell you about Margot, Mike, Alex, Robert, Nick and Peter: the two women (Alex is Alexandra) and four men who I've worked for over the last twenty years. They are all very different, but they have a quality that I respect all the more as I get older and hopefully wiser: they really cared about making me a better professional, a better leader.  Sure, I worked hard for them and I'd like to think I did a good job too.  I suspect though that the progress in my competence and my career owes far more to the six people I've mentioned here than to the (fantastic) programmes I've been on.
That then is the challenge to me, to you also perhaps.  What can I do to encourage and help others?  Not in a patronising way; not in a way which tries to change others' choices or priorities; and not in a way that assumes my way should be theirs. Are we sure then that we're doing everything we can to develop those we work with, that we're not assuming that development is something that happens off-site in Leeds or at The King's Fund?
There is more I need to do and perhaps some of that development investment going forward needs to go into helping meet that need.