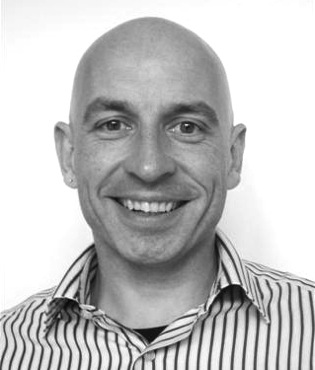 Last week was a testing week.  My daughter, Sophie, was hit in the head by a basketball.  That wouldn't be too bad for most 11 year olds.  Trouble is, Sops had a brain tumour removed 18 months ago (click here for that story), so when she suffered headaches and dizziness and then a couple of days later fainted – our wonderful NHS swung into action.
As before, the care we received was fabulous – and I'm so very grateful for the way almost everyone we met, clinical and non-clinical, supported all of us through the experience.  The episode is past now: an overnight stay in hospital and a CT scan, lots of waiting for clinical interpretations, and a discharge 24 hours later.  We've so much to be grateful for – and so many people to be grateful for too.
However, as I reflected on the experience over the weekend (as Sophie recovered with a mammoth 14 hour sleep) I was reminded of some of the research findings of Professor David Williams of Harvard.  David is a world expert on the damaging effects of inequality in health and healthcare (for more watch this interview).
I'm a reasonably bright bloke (even if I do say so myself) – articulate and confident – and I generally feel socially and emotionally competent enough to build warm relations with those working hard to deliver care.  Like many people, I find hospitals to be intimidating places, especially when it's one of my kids who's poorly.  However, I try not to be de-skilled by the experience – I muster my confidence, ask really clear questions of the clinicians, and intervene when I think doing so might speed things along or deliver even better care.  This time, one such intervention – connecting two teams in two different hospitals when I (correctly) suspected an email of Sophie's scans had gone astray – delivered an all clear message and quite possibly saved an additional night's stay in hospital.
I wonder what might have happened if I wasn't so lucky – if Sophie's parents had less confidence, were less articulate, or had English as an additional language.
The NHS constitution (still for me one of the noblest and inspiring corporate documents I've ever read) places equality first and foremost in its list of guiding principles, "The NHS provides a comprehensive service, available to all irrespective of gender, race, disability, age, sexual orientation, religion, belief, gender reassignment, pregnancy and maternity or marital or civil partnership status… it has a wider social duty… to pay particular attention to groups or sections of society where improvements in health and life expectancy are not keeping pace with the rest of the population."
Making this equality of care a reality is a leadership issue.
If you're a leader in healthcare reading this then let me ask you a question.  Can you put your hand on your heart and say that your area consistently lives up to the comprehensive service aspiration outlined in the constitution above?  Every time?  Can you identify services where inequalities might exist?
My guess is that any imbalances that do occur are not purposefully designed or knowingly perpetuated.  Instead, they are the tacit, oft unnoticed, happenstance that unconsciously allows the more privileged in society to maintain their marginal advantage.
I am enormously grateful for the care my daughter received and I have little doubt that, whoever she was, her clinical outcomes would have been the same.  I am equally sure though that our experience of her care was as good as it was at least in part because of our ability to engage and intervene.
As leaders, we have choices.
We can continue to ignore the understandable tacit bias in our system.  We could perhaps even deny that our services have any bias at all.  Or, we can take the tougher choice and lead people to notice how their work can favour some more than others and encourage our teams to take active steps of counterbalance.
Me – I'm committed to the tougher choice.
Are you?