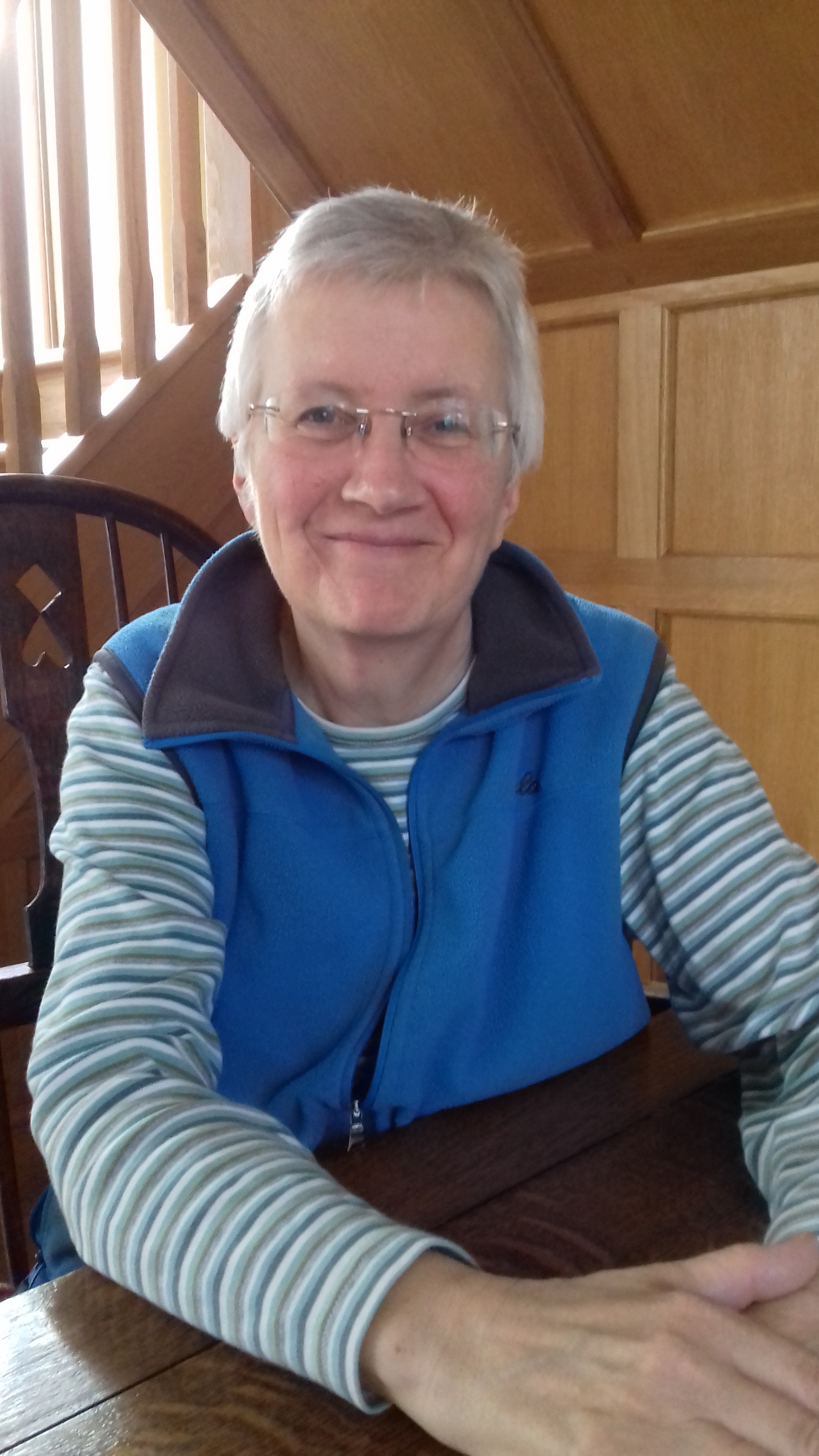 Margaret Flynn, the chair of the National Independent Safeguarding Board in Wales, and the joint editor of the Journal of Adult Protection considers the critical role of leadership in avoiding and managing failures in care settings.
I have never been a fan of books which purport to identify the characteristics of successful leaders, so perhaps I am in danger of offending leadership scholars. However, when things go wrong in care and other settings, a lot hinges on the experiential knowledge of the people involved. 'Old hands' have a database of experience which may give them an immediate edge in terms of diagnosing what has gone wrong and moving towards possible solutions. I say 'solutions' because things going wrong typically present as crises and scandals which are usually shadowed by ambiguity and complexity. Both 'old' and 'new' hands have to be aware of the reach of the problems before they can formulate ways of responding.
Although there are no guarantees of safety in life, the death of someone known to health and social care services may provide stark evidence of 'things going wrong'. It calls for specific responses – the most basic of which acknowledges heart-stopping grief. This most universal of human experience evokes different responses which cannot be consistently perfect because we are human and we are flawed. Sometimes, even the best we can manage is not enough. Of course there are people who know what to do, but not in any 'here's the tool-kit' sense. I recall two leaders' responses to grief. The first is elderly and, although he would not regard himself as a leader, he described the anguish arising from the death of his wife who had had dementia and for whom he had cared for many years. It is indirectly a compelling manifesto for greater compassion in responding as health and social care practitioners, solicitors – and even as cashiers in banks – who are told: "My wife has died and I don't know what to do." He said: "There is no aftercare for carers even though, post-care, it is so hard. You've cared for a person for so long it's your life. Everything just stops… There I was, suddenly bereaved and you feel so out of everything. Everything stops – the visits and appointments all stopped and you're just on your own. No one got in touch. Payments are still going out and you have all these letters and it's just a horrible feeling on top of what you're going through…It's even hard talking about it because it takes up your whole life, this caring. I'm sad for other carers because they'll have to go through it as well – being alone and not knowing what to do."
The second example is a director of social services who ensured that the mother of a man with learning disabilities who had been murdered was supported by someone that she knew and liked when the trial of his killers ceased and, subsequently, when a review about his death was published. She knew that this bereaved mother should not be alone as images of her loved one featured in the media. What do we do with such knowledge? I will forward the account of the elderly man to the Welsh Health Board which supported his wife because it needs to know what actions it might take to support other bereaved carers. But is that enough – just passing information onwards? Well not from my perspective. This man's and this director's prior experience speak to leaders and decision-makers at all levels. The question is: when most of us are plagued with unfiltered information, are we paying attention? Are our standards high enough? Do they match those of Simone Weil who observed that "Attention is the rarest and purest form of generosity"?
I have also encountered senior managers whose decision-making appears overbearing and overly-focused on protecting their organisation's reputation. Their institutional embeddedness can diminish the significance of events and the consequences may involve events being covertly or even explicitly reframed. Some of them might even be described as 'review junkies'. Although commissioning a review may illustrate a decisive 'deeds not words' school of leadership, the commissioning of other reviews concerning the same subject begs uncomfortable and important questions. How many reviews did Winterbourne View Hospital require? Irrespective of the initially high profile Programme Board, there are currently more people with learning disabilities in Assessment and Treatment Units than there were at the time of the BBC broadcast of Undercover care: the abuse exposed.
On occasion I have been 'advised' that senior health managers were considering taking legal advice because I had declined to amend a draft review. The experience was unpleasant and was rendered even more so when, many months later, I met a junior colleague of one such manager who recalled with amusement their failed efforts to persuade me to accept their re-drafted version of events. Arguably I could resist such pressure, perhaps because I was not an employee and I have grounded personal support. However, although coercion and bullying are compelling means of getting results, over a generous timeframe, their results are unlikely to endure. And there's the rub – political timeframes nurture the short term, the quick results – and a lamentable lack of interest in follow-up.
I am not referring to events which concerned transitory pain and disquiet because, mostly, we recover from such experiences. I am talking about the pain which arises from the deaths or harms visited on children and adults who had a lot of support needs – and these typically result in severe and prolonged distress for those who love them. They deserved a kinder response in which there is evidence that the personal and the professional self intertwine.
Leaders may prevent the dehumanisation of patients – especially in environments where people are particularly vulnerable   
People with learning disabilities have taught me a lot throughout my career. Their organisations are called 'People First' – and that is a critical starting point. The language we use matters a great deal. I am not making a bid to stop referring to people as patients – but rather to ensure that we do not cease to see patients as fellow humans with familiar feelings, dignity, biographies and connections and who, as such, are worthy of respect.
When I consider places such as Winterbourne View Hospital, I am reminded of how remote the owners and managers were from the bleak day to day experience of the patients with learning disabilities. This was a place entirely without merit and yet those who commissioned the service had no sense of what was happening there. The hospital had lost sight of its mandated purpose, which was assessment and treatment, and its staggeringly poor oversight remains puzzling even in retrospect. There was no overall leadership among the NHS commissioners of this service – by that I mean individuals taking responsibility for services commissioned and the welfare of people using them – and the Strategic Health Authorities involved did not exemplify a proactive, performance management role.
There is no alternative to getting out from behind our desks and seeing and feeling what a commissioned service is like – most particularly when we know that patients have limited articulacy. Visits might have alerted commissioners to people's inactivity, to the role of the ubiquitous TV, to the acute distress of some, and perhaps also to the limitations of the staff team, which had neither the skills nor knowledge to provide competent support. Visits might also have prompted such questions as "What is your track record? Where to people go from here? How is this woman benefitting from the weekly fee of £5k?" or "This man has been here for 12 months; what skills have you brought to bear on turning his life around?" If there are commissioners modelling such behaviour – who are close to a concern and knowledgeable about it – that would constitute a calibre of leadership which most of us would want for ourselves and for our loved ones.
How leadership may prevent failures in care
It is striking that many people knew about the concerns which prevailed at Winterbourne View Hospital and no doubt in other care settings. Taking action does away with ambiguity. However, the rhetoric of concern has to be matched with credible action at many levels.
Staying with the example of Winterbourne View Hospital, during November 2012, Private Eye published an article called 'Passing the Beck'. This summarised the homework of forensic accountants:
"The company that owns Winterbourne View, Castlebeck, is itself part of a group called CB Care Ltd, which is itself owned, via Jersey, by Swiss-based private equity group Lydian, backed by a group of Irish billionaires. The process of private equity ownership is that all the money gets whipped out by the bankers and offshore owners as soon as possible. So…while CB Care makes healthy operating profits these disappear in interest payments, leaving the group with hefty annual losses and…liabilities exceeding assets by £14 million…The Care Quality Commission…confirmed that for private providers there is "no provision to require insurance under the Health and Social Care Act." So while private equity owners scoop up the profits, it looks like taxpayers could end up having to pay for private care fiascos."
There is no doubt that the task of professionals would be more straightforward if the legal position in relation to private companies received the overdue attention it merits, with particular reference to corporate governance. In the interim, it seems to me that prudent leaders should be researching the ethical practices of the companies providing care services and making decisions about commissioning based on these and on the outcomes being achieved with and on behalf of people receiving services. That requires contact with patients and their families and an investment in learning from them. Overcommitting to the single solution of, "Where on earth can we put him/her – it's Friday afternoon for heck's sake" or more starkly, "placement-hunting", has delivered no favours to date.    
This blog is dedicated to the memory of Fiona Doyle, 1963-2016. Fiona was a nurse for 15 years before working as deputy practice manager at East Parade surgery in Harrogate. Last May, she was diagnosed with stage four advanced ovarian cancer and despite aggressive chemotherapy, she sadly lost the battle she had so bravely fought and passed away in November. Fiona's spirit lives on and is carried in the hearts of those lives she touched, most notably by her husband Peter and two girls Nuala and Caitlin, for whom her love knew no boundaries.