Masterclass: The social animal and public policy
Introduction Text:
Coming from the most rational of organisations, Monitor, it's quite a challenge to be told that emotional thinking is just as important as rational thinking. And yet absolutely spot on.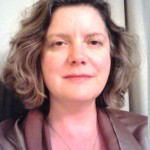 Yesterday's Top Leaders masterclass, The Social Animal and Public Policy, brought leaders from across the public sector to look at the way in which our society supports (or fails to support) our most vulnerable children – helped by two inspiring speakers, US commentator David Brooks and Camila Batmanghelidjh, mother of Kids Company. But the learning extends far beyond services for children into every aspect of the way we shape the society we want to live in. Our rational brains present rational arguments – but ultimately we assess those arguments against deeply held values to make our decisions.
We know the right things to say – and we mean them. David Nicholson used his speech at the Confederation last week to argue that leaders in the NHS need to connect better with the people we serve. David Bennett, in his recent HSJ article, talked of the need to support leaders to do the right thing, rather than punishing them for doing the wrong thing. I've had many great conversations over the years with leaders in the NHS about the things we need to do, most of which haven't happened.
So what is the difference in Kids Company, or the Harlem Children's Zone? Quietly, but powerfully, yesterday, Camila Batmanghelidjh spoke of the critical importance of giving practical support to staff so that they can love the children in their care. And even more powerfully, Ferris, a young man supported by Kids Company, told us his story, the struggle he had to accept the love he was offered and the difference it made to him. Words didn't turn his life around, relentless tangible action did.
And now how do I take all this back to Monitor? I can just imagine my colleagues' faces if I start talking to them about love! But they are genuinely just as passionate about making a difference for patients as my NHS colleagues, and there are a lot of practical things we can do working with providers and commissioners to do that. However, there's still a widely held belief out there that 'We can't do x because Monitor won't like it.' And so the talk remains talk. My commitment is to find the way to connect Monitor to the people we serve – the staff and patients of the NHS – so we turn the talk into action.