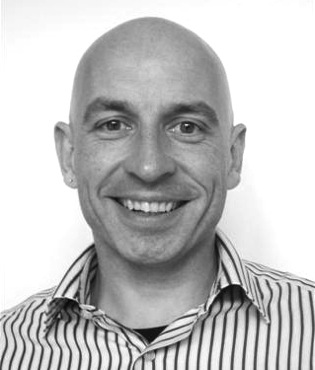 I stood on the helipad, cup of tea in hand, and watched the sun rise over East London.  I was thoughtful.  I recalled the sights, sounds and smells, my emotions and respect from the previous night's experience on the very frontline of emergency care.
I also thought of my mum: her pride in both her kids working in the NHS she valued so much, and of the care she received exactly a year earlier to make the end of her life as elegant as it could be.  I thought of the amazing care that my daughter received in the most trying days last August following the diagnosis of a brain tumour.  It redoubled my commitment to the service I'm so proud of in this country.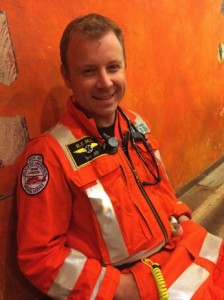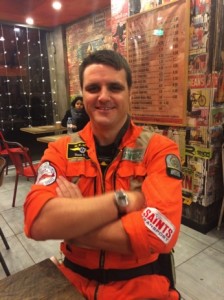 I had a week off last week, although it wasn't really what you'd call a normal half-term holiday.  I started my time off shadowing Tony Joy and Steve Read: a doctor and a paramedic with the London Helicopter Emergency Medical Service (HEMS).  I'd signed up for a 13 hour shift, yet realised as I arrived that it was the night the clocks went back, so it turned into a 14 hour shift over Saturday night/Sunday morning in the HEMS fast response car.
To start with Tony took me to the helipad built on top of the 17th floor of the Royal London Hospital.  London's Air Ambulance was about to leave and fly to its overnight home at RAF Northolt on the edge of the capital.  I'll own up to a childish delight as I sat in the helicopter before jumping out and watching it lift off and fly westwards over familiar ('gherkin' and 'walkie-talkie') landmarks.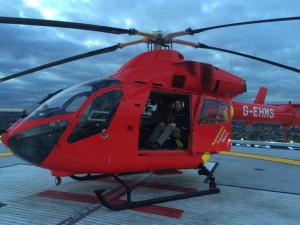 I was then kitted out with a bright orange observer's jacket, steel toe-capped boots and a stab vest – and suddenly the whole experience started to feel very 'real'.
London's Air Ambulance and Fast Response Car (for nights) is London's only dedicated trauma service – meaning the teams only attend major traumatic injuries; typically 7 or so missions (that's what they call them) in a 24 hour period – or over 2,000 jobs a year.  Around 36% of the caseload is road traffic related, 23% falls from height, 25% penetrating trauma (shootings and stabbings) and 16% miscellaneous (drownings, hangings, burns etc).  The service aims to bring hospital care to the patient, delivering time-critical interventions that patients may not necessarily survive to hospital without.  These include anaesthesia, blood transfusion, and thoracotomy (open heart surgery).  The set up operates 24/7/365 and is a charity.  The doctors and paramedics' salaries are paid for by the NHS, yet all other costs – helicopter, helipad, car fleet, fire crew, admin, etc – is all charity funded (click here for more details).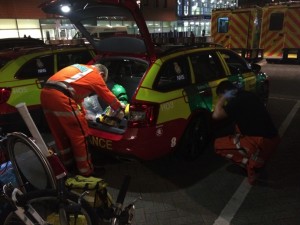 It would not be right for me to describe here the specific cases we attended that night – that would be an intrusion into the privacy of the patients we met.  Suffice to say that we were called out six times, attended four real missions, and I observed emergency medical care at its worldwide best.  I've known Tony for a few years – he was a participant on a Leadership Fellowship programme that I directed – and I shadowed him a year ago in A+E and resus in the Royal London.  Throughout this night, both Tony and Steve's exemplary skills humbled me.  Tony's calm decision-making, beautiful patient care, assured yet empathetic tone, open yet confident leadership of clinical colleagues (whom he meets/greets/leads in one step on-site under blue flashing lights) is just wonderful.  The pair worked in exceptional teamwork – hierarchy was irrelevant between them as they worked together to meet the needs of each unfolding trauma.
We met some very sick patients – broken limbs, blood, head injuries, car wrecks etc.  The scenes were often quite frantic with police, ambulance personnel, fire crew, anxious relatives and other bystanders.  Each time the team brought calm, decisive medical care.  They worked with, rather than took over from, the emergency services personnel already on the scene.
Driving through central London on blue lights was exhilarating, and a rare privilege.  However, the greater privilege was observing incredible professionals delivering exceptional, life saving, care.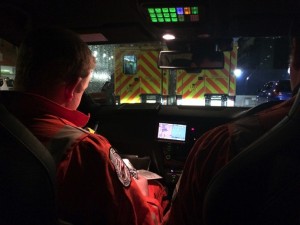 Returning again to my reflective self on the helipad watching the early morning sunrise over the London skyline.  It occurred top me that we – the NHS – does 'big ticket' things really well: paediatric neurosurgery, helicopter/fast response emergency intervention, and (most times) end of life care.  Although these things are impressive – responding to big ticket challenges isn't really where the NHS needs to improve, nor where NHS leadership needs to focus its attention.  It is day-to-day experience, everyday care, run-of-the-mill shifts, mainstream management processes, daily staff and patient interaction, and so on, that present the opportunity for development.  It's climate, engagement, culture and making normality, exemplary.  And our job as leaders is to grow our people to make that happen.
You up for it?  I am.