"I would urge anyone considering applying for a leadership programme to just do it. Be brave and push yourself out of your comfort zone."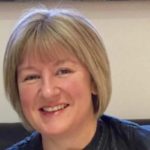 Debbie Jackson is an organisation development practitioner at Locala Community Partnerships. In her blog she tells us how the Mary Seacole programme gave her the confidence to take her career in a new direction.
I started working as a dental nurse in private practice when I left school, looking after patients and supporting the dentists. For over 15 years, my experience of leadership was following the orders of the practice owner and the head dental nurse with no questions asked. It was very much a top down management approach with no room for innovation or discussions on how to improve the service we offered our patients. I had no concept that I was or could be a leader; to be perfectly honest this wasn't something I had ever considered. I moved to the dental service at Locala Community Partnerships in 2007 and was quickly put into a team leader role.This role provided lots of opportunities for my personal development and I completed the ILM level 3 in Leadership & Management. I found that as I got older, I was starting to enjoy learning again and wanted something to get my teeth into.


My leadership journey with the Academy began with the Edward Jenner programme in 2014. I enjoyed learning online and the flexibility of working at my own pace. It gave me a real insight into leadership and enabled me to look at myself and how I interacted with colleagues. The programme made me reflect on what I wanted to do, where I wanted to go and ignited a real passion for further development. I applied for the Mary Seacole programme in 2016 as I wanted to build my confidence and expand my knowledge that would help me to be the best version of myself, to grow and help others.


The Mary Seacole programme enabled me to discover what leadership meant to me; I always thought it was what other, more senior members of staff did such as directors and heads of services – not me, a senior dental nurse. During the programme I began to feel different, I started to look at the world differently and began to realise that I was a leader, I'd just never seen it until now.


Being a leader is different for everyone but for me the fundamentals are that it's not about your job title, it's about who you are and how you behave. Leadership is helping others find their vision, being passionate and inspiring, being self-aware and able to admit your weaknesses and learn from them, see them as a positive rather than negative.


During the six months on the Mary Seacole programme I learnt so much about myself, I learnt to be brave and take chances, to push boundaries and to empower others. I now have a clearer picture of myself and how others see me and the biggest change I've seen in myself is my confidence and self-belief. I've become aware of those around me and how they lead, I'm aware of great leaders and those who are not so great, I've watched with great interest and observed leadership styles and discovered the type of leader I want to be.


The Mary Seacole programme gave me confidence in myself, enabled me to be brave and take a chance, motivating me to move roles and change the direction of my career. I no longer work in dental and I'm now an organisational development practitioner, which is both a huge change and challenge but the best thing I've done professionally. I'm now working in an environment where I can use my creative side; I can be me and I'm on a learning journey that is so exciting and inspiring. I'm now an ILM level 5 coach and actively coach at Locala. Twenty months ago, the language of different leadership models would have been alien to me, but it's now a part of my every day at work.


My experience at the Academy was fantastic. The facilitator was great, the online modules were interesting and informative with the right amount of challenge. I enjoyed making connections with other healthcare professionals during the programme residentials, hearing their stories and forging bonds that are still there to this day. I continue to access the Academy for my personal development: OD essentials, OD consultancy skills, Resilience for Coaches to name but a few and I've even been privileged to attend a few Elizabeth Garrett Anderson board panels which were incredibly inspiring.

I would urge anyone considering applying for an NHS leadership programme to just do it! You need to be:
Brave – push yourself out of your comfort zone
Be yourself – I found that by being true to myself I was able to accept, face and learn aboutmy leadership style. I also found new friendships I forged were authentic as a result of this
Be present – it's not just 'another leadership course' you need to be in the room, focused and committed to the learning, the challenges and the fun!