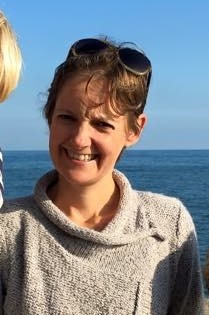 The NHS Leadership Academy works closely with patients, service users, carers and NHS staff so that participants on the professional leadership development programmes can hear the real experiences of treatment or care in the NHS. Patient representative, Jo Beagley, shares her own personal journey and the importance of sharing her experience with NHS leaders.
"Having been diagnosed with fairly advanced ovarian cancer two years ago, I'm keen to put my experience of cancer diagnosis to good use to help other patients. The opportunity to share my patient story with the NHS Leadership Academy's Nye Bevan programme cohort allowed me to relay my patient experience to a cross section of health professionals and reflect on how it would come across to others.
"The quality of care I have received in relation to my illness has been fantastic so I was unsure whether my story would serve the required purpose (I was assured there are invaluable learnings from both positive and negative experiences of the health service). I chose to focus my story on the diagnosis element which – coming completely out of the blue – was an immensely difficult time emotionally as I tried to process what it meant. I was fortunate enough to get a diagnosis relatively quickly from first seeing a healthcare professional, however the two weeks from admission to hospital with symptoms, to diagnosis, to having clarity on my treatment plan, felt like eternity.  As I relayed my story, the course participants were evidently engaged and I was made to feel comfortable in telling what is a very personal journey.
"The participants spanned a range of management positions in the NHS, of which some did not experience patient interaction. Reflecting on my story, participants quickly reached a consensus on the themes of what they thought could have been done differently and offered examples where they could apply the learnings to their day to day role. One of the themes that came up was the 'connectivity' of patients today, through ready access to information on the internet – it triggered a conversation around how attempts at self-diagnosis can compound anxiety if information is not forthcoming to the patient.  I shared an example of something I felt had been done well from the meeting with the consultant in which I was given my diagnosis – whilst the news being delivered was devastating and brought with it the uncertainty of what treatment lay ahead, the consultant was quick to outline what was to happen next, she handed me 3 separate envelopes about the various scans/ appointments I was due to have, probably knowing I wouldn't be thinking straight to actually listen to what I was being told, it felt a relief to know where I fitted into the system and who was going to oversee my care.
"It was evident how powerful patient stories can be in helping unite programme participants and despite it being the inaugural session of the programme, I came away feeling the participants had already identified some learnings they could apply in their respective roles."
Find out more about how the Academy works with patients, carers and communities