Introduction Text:
As part of the Academy's two year story, we have asked a range of people from across health and social care to share their own stories and experiences of what leadership means to them.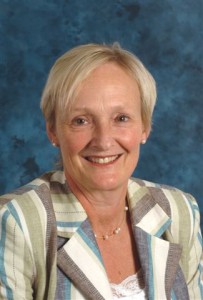 I never thought of myself as a 'leader' in healthcare.
I was always a hospital doctor who wanted to make things better for my patients and learned how to make things happen by persuading others.
I always tried to do things I really believed in, and along the way learned that sometimes I had to work out what the levers in the current systems were that would align to the things I wanted to do.
As I strayed into medical management, I found that the basic skills needed to be a good doctor were often those that were helpful in management. As a Medical Director, I learned that the real trick was to inspire others to want to lead the 'doing' which remains my biggest challenge; leading by example so that others can do the same.
I learned early on that the only thing that really mattered to patients was kindness backed up with confidence. Ensuring that the patient in front of you feels that they are the only thing that you are concentrating on is what differentiates the best doctors from the worst.
It is not what you say – it is how you make people feel.
Leadership for me is making people feel that they want to share your purpose and values and are confident in their own ability to do so. Leadership is about really believing in what you do and say, being consistently clear about it and ensuring you have a team of people who share your aims and values. It is about modelling a set of behaviours and values and making sure you are connected to the people at the front line. My own leadership is imperfect but I am still learning – I am generally inspired by the 'ordinary' people who do extraordinary things and teach me humility and ambition.
I think leadership has to be personal – lived and breathed and part of your essence – it takes over you and you can't switch it off at the weekends – that only works if what you do is authentically what you are about as a person.
Leadership in the NHS? I hope it becomes more stable, more authentic, less political and more respectful.