Ready Now: positive action to realise the potential of senior BME leaders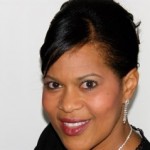 Introduction Text:
I remember vividly receiving the call from my boss to be, Dave Thornton, telling me that I had been successful in getting the job (a great feeling that) as programme lead for the national Breaking Through initiative.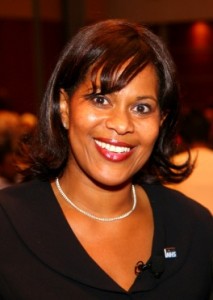 It was 2007, and Breaking Through was an integral part of the Leadership Race Equality action plan which was at the time the Department of Health's strategy on improving the work environment as well as services for people from black and minority ethnic (BME) backgrounds.
Breaking Through
Breaking Through was a positive action programme, its purpose being to support BME staff to realise their potential and be the best that they could be. The programme was designed to be transformational in its approach. It was empowering, enabling and supportive, with a lot of stretch and challenge. Oft times, people would say to me that it wasn't fair that people from BME backgrounds were singled out for 'special' treatment and I had to explain carefully why it was that the programme was legitimate within the law and was not a positive discrimination programme.
Positive discrimination – sometimes called affirmative action-  is illegal in the UK. At that time as a public body, the NHS was bound by the Race Relations Act 1976 (amended 2000). The act made it unlawful to treat a person less favourably than another based on racial grounds and people got confused with this, thinking it was a simple case of treating some people differently to others.
The Breaking Through programme was designed to enable people from BME backgrounds to progress and it was actually very successful; to date over 68% of its participants have moved onto higher level positions. What it didn't do was to change the system or attitudes and behaviours of the thousands of people within the NHS.  Because it did not change the culture of the NHS people viewed it as being a failure. But as a positive action programme, Breaking Through did what it was designed to do; support staff from BME backgrounds to realise their potential.
Recent developments
Things have moved on a lot since 2007; we now have the Equality Act 2010, we have a new Health and Social care Act 2010 and we have a new CEO of NHS England. What hasn't changed is the number of BME staff we have at the most senior levels of the service, in fact we have fewer. Many recent reports highlight that fact. What we also know is that the situation with regards to BME advancement will not improve without active interventions.
The NHS Leadership Academy will be launching a new programme this month, entitled Ready Now. Ready Now is a positive action programme and I think it is a good time to remind people of the differences between positive action and positive discrimination.
Positive discrimination vs. positive action
There is a common confusion between positive discrimination (illegal)  and  positive action (legal). Preferential treatment for any group at the point of selection is illegal. The Equality Act does not allow positive discrimination or affirmative action – in other words, an employer cannot try to change the balance of the workforce by selecting someone mainly because she or he is from a particular racial group. This would be discrimination on racial grounds, and therefore unlawful.
The term 'positive action' refers to measures that may lawfully be taken to meet special needs or to train, develop or encourage people from a racial group that is under-represented in particular tpes of work i.e. senior leadership positions in the NHS.
Taking positive action
The Equality Act 2010 allows service providers to take action that may involve treating one group more favourably where this is a proportionate way to help members of that group overcome a disadvantage or participate more fully, or in order to meet needs they have that are different from the population as a whole. This is called 'positive action'.
To take positive action, you must reasonably think that a group of people who share a protected characteristic (race, gender, disability, religion, marriage, LGBT, gender reassignment, pregnancy) and who are, or who could be, using your services:
Suffer a disadvantage linked to that characteristic
Have a disproportionately low level of participation in this type of service or activity
Need different things from this service than other groups.
'Reasonably think' means that you can see the disadvantage, low level of participation or different needs, but you do not have to show any detailed statistical, or other, evidence.
The action you take should be intended to:
Meet the group's different needs
Enable or encourage the group to overcome or minimise that disadvantage,
Enable or encourage the group to participate in that activity.
The action you take is a proportionate way to increase participation, meet different needs or overcome disadvantage. This means that the action is appropriate.
A way forward
On its own we know that positive action programmes will not change the demographic at the top of the NHS, it is one strategy that will help support people that are underrepresented at the most senior levels to gain the confidence and skills they need to perform to the best of their ability in higher level positions.
We have come a long way since 2007, our knowledge with regards to engagement, inclusivity and the link to high quality patient care has grown inextricably and there is a credible evidence base to ensure our entire workforce feels valued and an integral part of the service.
I have to admit to being a tiny bit biased with regards to positive action. I know it works, it has also enabled me to meet some of the most fantastically positive, professional and committed people during my career in the NHS.