As part of the Academy's two year story, we have asked a range of people from across health and social care to share their own stories and experiences of what leadership means to them.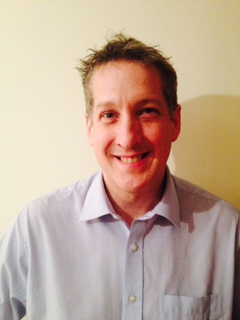 There is a lot of talk about 'resilience' in the context of leadership. Thinking about my own resilience, it was a recent taxi journey which put it all in perspective.
I was simply picked up in a taxi from my hospital. As is often the case when the driver finds out you are a doctor, they are more than happy to recount their stories of support or otherwise for the NHS. That's before they recount their own particular medical problems to a complete stranger.
I was struck however by this driver who was all that was great about friendly scousers. He told me of his own very traumatic battle with cancer and what can only be described as remarkable positivity in the face of adversity and uncertainty. Fortunately he has done very well. If he didn't have great resilience, I am not so sure he would.
When you look up the word 'resilience' in the dictionary you get references to "the power or ability to return to an original form", as a reflection of elasticity or "the ability to recover readily from illness, depression or adversity", like buoyancy. Compare this to some more conventional terminology about strength in leadership and you can see how they are very different qualities.
What do most people imagine when they think of a strong leader? I bet they are not universally positive characteristics. Resilience implies flexibility, adaptability and the ability to bounce back after a problem. Let's face it, such skills are pretty useful in our current environment.
So, back to my own resilience. This is far from 100% I know, but improving all the time. I guess sources of resilience come from family, friends and colleagues with whom you can have the genuinely honest conversation and not worry about what they think of you. The odd expletive in private doesn't hurt either. It also comes from the (occasional, I must say) glass of wine in the garden in the evening and, for those introverts amongst us, a (short-lived) 'sulk' in front of the TV with yet another box-set or UK Gold.  It's fair to say I've had a few setbacks in my leadership roles that have required resilience. People have even been downright nasty to me.
But actually it's nothing in terms of adversity in comparison to the taxi-driver I was talking about or indeed the parents who find out their child is seriously ill and still manage to function.
Patients need us to be resilient, so they can keep going and bounce back themselves.