Introduction Text:
Last weekend, my son who is now 19 years old, was part of a group of volunteers  constructing and planting ceramic poppies in the moat of the Tower of London – the centre piece of a moving and profound tribute to those who lost their lives in the First World War.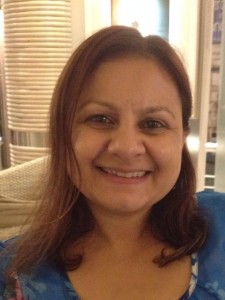 By engaging volunteers to create the memorial, rather than unveiling a completed installation, the designers created a sense of ownership and participation. As the field of poppies emerges, generations of people who have been part of the creation will look back at these moments with a sense of pride and involvement.
I believe that we can learn from this approach. As a leader, I think my greatest strength is my ability to nurture the talents of team members, to develop a sense of involvement and ownership of a shared goal – creating a group of empowered and committed staff. In my opinion you do not need to meet the chief executive officer of an organisation to assess the quality of their leadership; you can see, feel and experience this in the level of confidence that the leader has instilled in their staff, the ability of employees to think independently and to feel empowered to act.
I recently came across the concept of "servant leadership" and was reassured to discover that there is a philosophy and theory behind my preferred leadership approach. For me, the word "service" in the National Health Service should act as a reminder that staff at every level of the organisation are there to provide a service to people and we should be conscious of this every time we forget to be humble about why we are here.
This approach to leadership is particularly valuable when enabling co-production with people who use services and patients. Although the NHS has a long way to go until we can claim patients are genuine partners in their care, I am encouraged by programmes such as People Powered Health. One study confirms that the NHS in England could realise savings of at least £4.4 billion a year if we adopted People Powered Health innovations involving patients, their families and communities more directly in the management of long term health conditions. Sadly, in contrast, the Francis report confirms to us that in some cases patients are not heard and even harder to hear is that they have been 'deprived of dignity and respect.'
My work in the NHS is influenced by my personal experiences, when 17 years ago I found myself in hospital after my second son, Adam, was stillborn. During this difficult time, I clearly remember one member of staff who took the time to visit me after her shift. I remember how she went to great trouble to find a china cup and saucer to bring me a cup of tea. I know that she had broken all the rules to do this but that moment where she treated me like I was the most important person in the hospital – the moment when she gave me my dignity back – remains with me even after all these years.
My experiences remind me of one important message; we will know we have great leadership when each member of staff will feel empowered to make every individual patient feel like they are the most important person in the room.
So for me, the hardest but most valuable aspect of leadership has been to give up power and visibility and empower others knowing that ultimately this will lead to a more sustainable and patient-centred NHS.