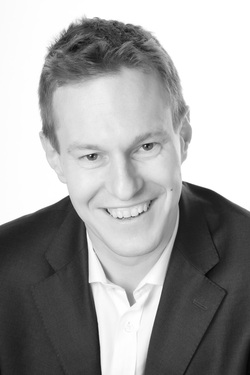 Over the last four weeks, Alexander Stevenson has been sharing what it means to be a leader in the public sector and how you can develop your own leadership skills and challenge others to do the same. You can find the third instalment here. 
In 'The Public Sector Fox' Marcial Boo and I identify twelve skills required to become a brilliant public sector leader. Before listing them I wanted to share a thirteenth skill which cuts across every single one of the twelve and may even be the most important of the lot.
We were tempted to call it networking but this is too limiting and (for some) too pejorative. Instead we have described it slightly more cumbersomely as: knowing how to make use of the goodwill and expertise across the public sector.
There are two reasons why this is such a key skill for public sector managers: first, whatever problem you face, somebody, somewhere will have dealt with it before. Secondly, it is likely that they will be willing to share their experience with you. These are terrific advantages and it is worth spending time thinking about how you, as a public sector leader, can fully exploit them.
And of course in particular it is worth thinking about how you can exploit these advantages to help you develop the following twelve skills.
The twelve skills
There are three categories: personal, primary and practical.
The personal skills are the personal qualities that you should take with you into every situation you encounter:
1) Commitment. You must have drive; ambition to achieve and belief in what you are doing.
2) Experimentation. Your curiosity and adaptability must keep you and your work improving.
3) Resilience. You must be determined, able to overcome obstacles and bounce back from failure.
4) Perspective. When under pressure, you must have the judgement to make the right decisions.
The primary skills are the building blocks that help you to work out what to do and how to do it. They are:
5) Strategy. You must define what needs to happen in the face of uncertainty.
6) Planning. You must turn your strategy into something practical and achievable.
7) Information. You must understand and exploit the data and knowledge around you.
8) Responsibility. You must take and give responsibility in the right way and at the right time.
The practical skills will make sure that you achieve what you have set out to do. They are:
9) Finance. You must manage public money effectively, efficiently and credibly.
10) Commerce. You must understand how to get the best from your private and voluntary sector partners.
11) Communication. You must exploit all the channels available for you to get your messages across.
12) People. You must get the most out of every person who works with you.
This list is of course just a starting point. But hopefully it encourages you to do two things: first, consider the wide range of skills that you need to be a successful public sector leader, and secondly think proactively about how you can improve them.
Alexander Stevenson is the author of 'The Public Sector: Managing the Unmanageable', and 'The Public Sector Fox' which is available to NHS Leadership Academy readers with a £5 discount here (discount code: MANAGER).