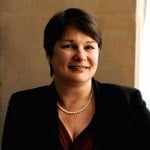 Introduction Text:
A lot can happen in two years, and as a much loved British institution – the NHS has seen many important developments in this time.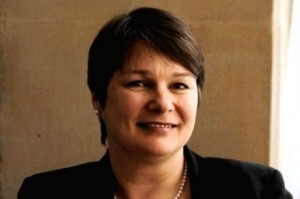 2012 was the year of the London Olympics and with them came an enormous display of pride and respect for the NHS, its staff and its guiding principles.
Amongst the immense pride of the nation, NHS staff themselves were going through some of the most radical and contentious changes the health service has had since its inception – the Health and Social Care Act of 2012.
Alongside the global financial crisis and the austerity measures impacting on all government departments, there is hardly a corner of the NHS which hasn't been deeply affected, nor a single member of staff who hasn't had some cause to reflect on the implications for them.
Francis, Berwick and Keogh all had further cause to comment on what worked well and what needed to change – all of which were felt at a deep level by our leadership community.
2012 also saw the launch of the NHS Leadership Academy. Built on previous successes regionally, locally and nationally and hoping to learn from previous mistakes, misjudgements and wrong turns, the Academy aims to bring the very best of international practice in leadership development to a service that so deserves it – the NHS. At a time when much of the NHS seems to be disaggregating we want to provide a single home for NHS leadership; a place that defines – from a  solid and credible research basis – what effective leadership in a values driven organisation looks like; a place which develops, with its ten regional partners, a toolkit to properly support talent development and management in every NHS organisation; and a place that wants to provide, for every single member of NHS staff with any interest in leadership, a suite of exceptional products and programmes to support them to be the very best they can be.
We want to be part of a movement that ensures the leadership role in the NHS is as respected and valued as every other role: that you can't heap all the blame for every failure in the NHS on the shoulders of NHS leaders without also crediting them for many of the successes. We want to establish a set of the requirements to step in to those roles that are as stringent as other professions; for people who want to take on responsibility for the leadership of others, of systems of care, of ways of working, to be properly skilled and knowledgeable with the right set of behaviours and ready to do the job.  We have adopted some basic principles followed in most other successful industries that says your leadership talent is a crucial part of your resource and that you manage, develop, support and promote it wisely.
Since April 2012, we have created four new national programmes, delivered in partnership with two exciting and world class consortia and co-designed with patient groups, staff and existing leaders. We are using state of the art technology to provide an entirely bespoke online learning experience which demonstrates not only how flexible, accessible and creative tailored learning can be, but also use some of the same techniques we might think about to reach out differently to our patients, carers and communities.  We focus on new skills and knowledge, as well as well-established proven management and leadership techniques that we know when executed well are much more likely to lead to improved staff engagement, leading to better patient care. We work with our own team of faculty – drawn from across the country, widely different and diverse backgrounds, each bringing a particular expertise to support our participants. We focus on the values and behaviour of our participants, helping to create the kind of work place we all want to be in. And we focus relentlessly on our purpose of promoting health and reimagining care for patients, carers and communities. Recognising that which has served us well in the past will not be sufficient to ensure our NHS is as great a source of pride in 15 years' time as it is now; leadership style and behaviour is important.  With our NHS graduate management training scheme, Top Leaders programme, new programmes for senior Chief Executives, the Healthy NHS Board, coaching register and Executive Fast Track programme as well as our nursing and midwifery programmes we really do have something impressive for everyone. We have come a long way in a short time; already engaged with over 26,000 NHS staff we hope to do so much more over the next decade.
That's not to say we have got everything right – who does? Despite creative and important initiatives, including 'Ready Now', and hard work to increase the percentage of people from BME backgrounds on our programmes, we have a lot more to do to address our own diversity record and to further support and challenge colleagues in the NHS to do the same. Despite heroic work by many of our regional partners there are still some NHS organisations that have yet to see the benefit of what we are trying to create. We haven't won the arguments with everyone: that great leadership doesn't happen by accident; that skills, knowledge and behaviours can and should be developed in all of us and that takes time, money and other resources; that times of change, financial pressure and a desperate need to redesign are precisely the right time to invest in your leadership community and that great leadership really does improve staff engagement which really does lead to better patient care.  Neither have we won hearts and minds to universally support a single national approach for greater pace, reach, quality, impact and cost effectiveness. But it is only two years and the vast majority of people who have been through our doors in Leeds or elsewhere, or have reached us through our online presence speak highly of what we are doing, the difference it is making to them and their leadership practice and skills, and the impact it is having on services for patients.
Alongside all the significant changes in the NHS over the last two years I hope that the Academy is starting to find its feet, have an impact and earn its space. There is of course a  long way to go – someone, somewhere decided that the NHS graduate scheme was a good idea some 50 odd years ago, and it has proven to be so. None of the most important things it achieved happened in two years. I do hope even in ten years' time someone, somewhere is  recognising the moment when we decided that this kind of investment in every leader would be a  good thing and would make a lasting contribution to our NHS.
The NHS continues to be the single biggest shared sense of pride that the British public holds and the Commonwealth Fund report that suggests the NHS is the most efficient health care system in the developed world. In the NHS we have huge challenges that face us over which we have no control and we have significant challenges of our own making. We have a lot to live up to and so much to be grateful for and at the Academy we want to be part of the way the NHS responds to these expectations.
Thank you for your trust and support to date, together we can even further develop our so far amazing legacy.