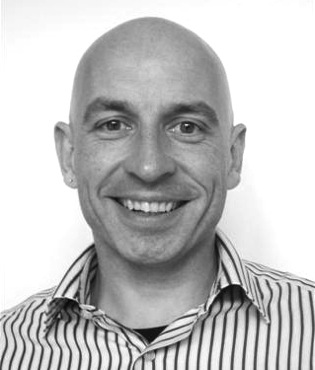 There's a lot of talk about values at the moment.
Values based recruitment is one stream of discussion.  Whether one can accurately assess and so select for values is a bone of contention between those in the know: HR professionals and occupational psychologists mainly.  Another values-based discussion stream surfaced through a twitter chat with, among others, the wonderful Umesh Prabhu over the weekend.
I've heard Umesh speak on a few occasions now – including a powerful address to the forty-nine strong NHS Executive Fast Track cohort whom he challenged to lead by values first and values always.  Umesh gave countless examples of his own leadership courage in situations where a less congruent leader might well have faltered.  This is backed up by an impressive track record of impact as Medical Director at Wrightington, Wigan and Leigh FT.
During the virtual debate, Umesh 'twallenged' (yes, I just made up a new word) that 'I doubt if values can be developed Chris.  Purely personal view.  You have to have core values first to develop.'  I 'twountered' that I firmly believe values can be developed so long as there's core decency.  Others joined in with stories of their own shifts in their personal values – especially in response to significant life events or serious illness in family members.  Some postulated that everyone has an internal spark of compassion that can be cultivated and grown.  Others responded that the organisational culture we work within will clearly affect a person's values – hinting that sociology teaches us cultural norms whilst unconsciously educating people how to be by a process of assimilation and social normalization.
All this got me thinking: when it comes to values, can you teach an old dog new tricks?  Are my values different now from when I was 20?  The answer is mostly 'Yes!'  Sure, there are some beliefs that were ingrained in me by my early family life.  However, I'm sure there are more that I've developed through a process of maturing, experience and learning.  I've picked up values from others too – especially the leaders I've respected as authentic and competent in equal measure.
The Academy's brilliant and award winning NHS Graduate Management Training Schemes (GMTS) resourcing team are already working at the cutting edge of selection.  Over the last year they took over 16,000 applicants for the scheme down to just 102 successfully employed trainees.  In the process they deploy situational judgement tests that explore an applicant's value-based response to challenging scenarios.  They also employ a small army of volunteers drawn from across the NHS to interview applicants.  The interviewers are encouraged to draw on their own experience of providing care and working alongside people who clearly demonstrate NHS values as they look for trainees who will operate with patient care as a core belief.
However, finding those with potential – both in terms of ability and values base – is not enough.  The Academy's development programmes are all underpinned by a conviction that beliefs and values can be developed.  Our programmes encourage, confront, support and challenge leaders to explore the key question of leadership 'What's it like to be on the receiving end of me?'  This necessitates more than the soaking up of knowledge and the learning of new skills.  It requires personal reflexivity – self-examination – to explore the culture and climate they promote through their behaviours and impact on people, through their beliefs and values, especially how these show up as their attitudes, to their very inner selves – their character, preferences and indeed their self esteem.
In short, it's very possible to teach an old dog new tricks – 'dogs' of all ages have a natural propensity towards growth and development.  The tricky bit lies in helping old dogs unlearn their old habits.