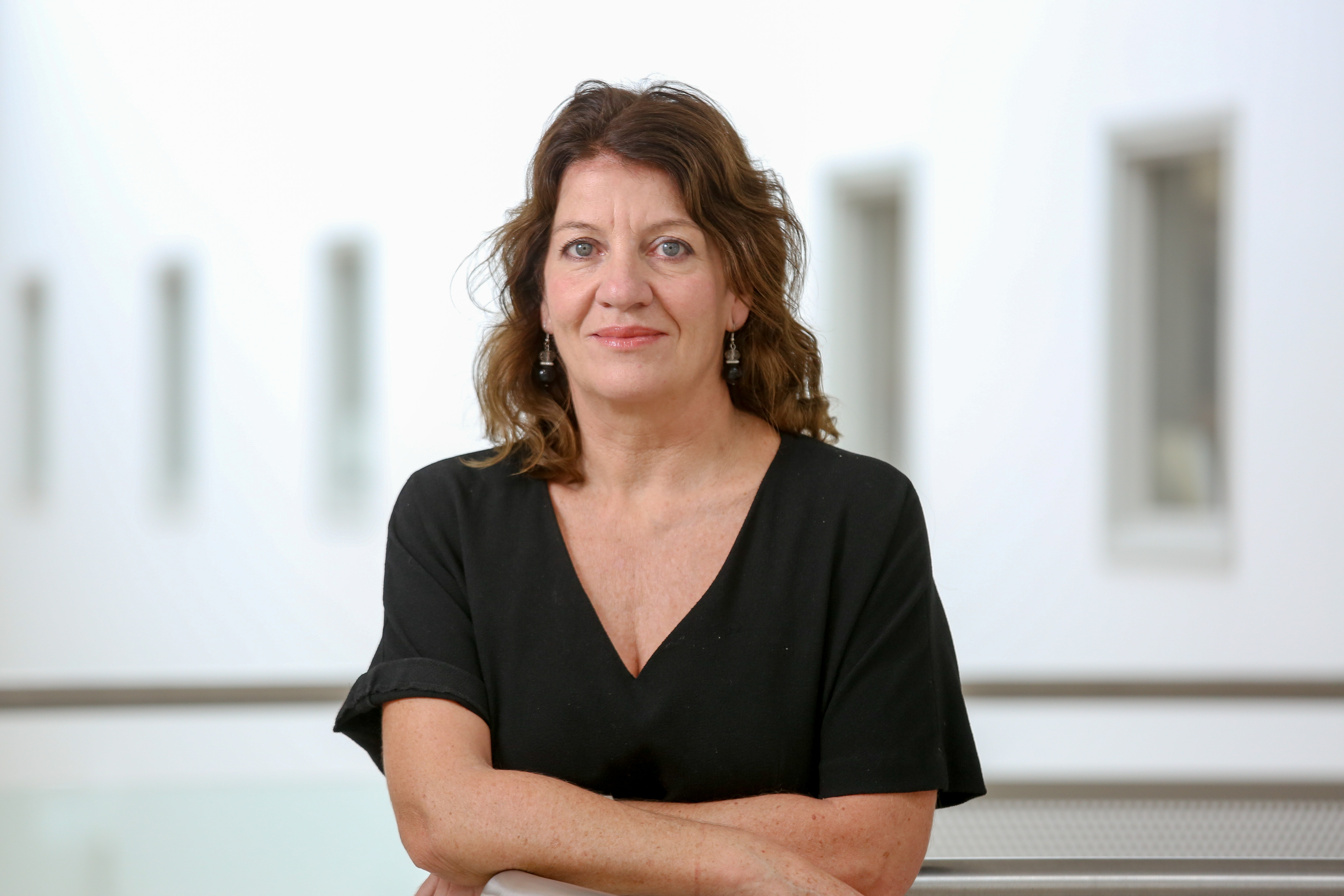 In the week that the HSJ announces its top 50 chief executives, we look at the impact our Aspiring Chief Executive programme has had on Deborah Lee, chief executive of Gloucestershire Hospitals NHS Trust.


Deborah was appointed to her current chief executive role in June 2016 while still participating in the Aspiring Chief Executive programme. She had enjoyed her time as deputy chief executive at United Hospitals NHS Trust in Bristol for three years but felt the time was right to move.


Deborah was a primary care trust chief executive early in her career but her current post is her first time as a provider chief executive. The main attraction of the role for Deborah was 'being passionate about making the biggest possible impact for staff and patients, within my potential.'


Within five weeks of starting as a chief executive at Gloucestershire, the enormity of the challenge facing her became apparent, resulting in long hours and a huge scale of change which she estimates as a two to three year journey to turn around. An apparent £18m surplus turned out to be a £30m deficit. Deborah was unaware that she was taking on an organisation in a turnaround and recovery situation; she had expected to be taking the organisation 'from good to great'. She says: "I felt 30 years older after one year."


Impact of the programme
Deborah says that the challenges of being a CEO are considerable, so the programme coinciding with her new role could not have been better timed. She described her programme participation as a huge source of support. A peer group of thirteen other people thought she could do it (her new role) and were a sounding board and a source of calibration.


I am challenging and determined by nature, some might say ruthless, though they are equally likely to describe my patient centeredness and support to those that I work with. The programme provided me with an invaluable support network and resilience to do the job. All these things were needed in a tough first year. I could have walked away.
The programme content helped Deborah crystallise what her leadership was for, how she could make a difference and gave her the confidence to stick with it. She says that what you say as a CEO has a different impact than what you say as a deputy and the programme 'gave me practical ideas of how to land as a CEO.'


Local stakeholders confirm the unexpected discovery about finance and performance and Deborah's determination to improve patient care and ways of working. In addition, they point to someone who deals sensitively with people affected by change.


Her personal impact is very high. She works at 100 miles an hour. She is empathetic and everyone sees her as one of us. She works sensibly with the regulators without cow towing to them. She has a razor sharp attention to detail and has been working with data to get proper evidence of what's happening. She has got us some high quality new executives. Most importantly she epitomises a patient-facing approach.
When Deborah arrived there was an immediately apparent change to an inclusive rather than exclusive approach to involving people – governors, staff and patients. She has gone down well. People know who she is.
Deborah has been visible. She sets the culture. When she sees a significant problem she thinks about how to drive the change on the ground. She is not afraid to tackle big issues.
Evidence of impact
Deborah has steered the Trust through a number of significant challenges and overseen some significant improvements, including achieving the four hour A&E performance standard for the first time in more than four years. A letter of congratulation from the Secretary of State for Health confirms the improvements in A&E performance.


In addition, the organisation is one of the Trusts which have seen the greatest improvements in indicators of timely identification and timely treatment of serious infection.


When Deborah arrived, her greatest concern was the excess mortality associated with care in the Trust at an HSMR of 116 against England's average of 100. A series of improvements in the care pathway led to an array of improved outcomes for these patients, including a 36 per cent improvement in risk of death in December 2016, when compared to risk in January 2016 (equivalent to 20 lives saved).


Perceptions of others
Local stakeholders describe a Trust that hasn't been modernised for 10 years and therefore one of Deborah's biggest challenges as a CEO is how best to use the current capacity. Raising quality is the key to addressing the financial position. Stakeholders were keen to highlight the relationships and partnerships she has nurtured or turned around to enable organisational improvements to be realised.


She really is good at getting people on board with her. This includes local councillors and the local MP.
The rest of the system was ready to help in the re-design and transformation required. She got lots of good quality people around her and embraced local partnerships. We have lots of primary care clinicians wanting to work with the Trust. A provider is not an island.
She brings people along with her. Anybody would aspire to work for her.
Stakeholders also describe how the Trauma and Orthopedics Team has been working on a GIRFT programme [Getting It Right First Time] which has led to big improvements during the period of winter pressures. The Trust chair says they are one of only four Trusts nationally who have been listed as an exemplar for their turnaround in this area.


A local stakeholder acknowledged the work and achievement of the T&O Team while highlighting Deborah's contribution perceived as: putting a focus on the patient, providing the vision to improve quality, putting effort into persuading people to work with it and having the determination to drive it forwards.


The Aspiring Chief Executive programme is for directors aspiring to lead at chief executive level in an NHS accountable role focused on both service provision and system development.
Find out more about the
Aspiring Chief Executive programme
.
An evaluation of the NHS Leadership Academy's Aspiring chief executive programme has highlighted themes around what makes an effective CEO and highlights tensions in the context in which they lead. View
the report
.