From Cradle to Grave – the health inequalities leadership challenge brought to life in Middlesbrough by Chief Officer for South Tees CCG, Amanda Hume.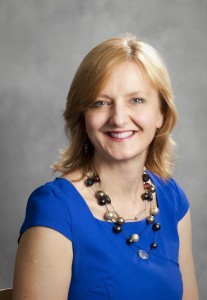 Our Top Leaders Impact Group, who still continue to meet and tackle shared challenges 18 months on, spent an invaluable, insightful and uplifting day together in Middlesbrough recently.
Whilst our previous themes have revolved around patient safety, recovering from organisational shocks, learning from the Gamesmaker approach from London 2012 and the Military, our most recent focus was around the Health Inequalities challenge.
We usually meet in Central London, as with a geographically dispersed group, it is often the most convenient base (even for the couple of us Northerners in the group!). However, I could not let the opportunity go by to highlight the scale of our challenges in South Tees and compare and contrast with our friends in the South.
We also decided that "getting out there" was the best strategy; so a bus trip (supported by a local public health specialist, Mark Reilly) was the order of the day starting at the top of a hill – known locally as 'Ormesby Bank' – and ending at the cemetery at the bottom. We had some stops along the way where we could explore some of the wider determinants of health in each area and see first-hand as we travelled each of the seven miles down the hill, that life expectancy reduced by two years! Whilst we knew the figures, we were all still shocked standing in the cemetery by the average ages inscribed on the headstones – 41, 45, 48, 53, 61 with those in their 80s a rare sight; but, we were soon uplifted by the work we saw in a local community group – "Living Sober" – where a group of recovering alcoholics were getting their lives on track, and helping to build community spirit and inclusion through voluntary work, structure and improving their and others environment. We saw what is the first Oxford House project in the UK – self-help, supportive housing for recovering alcoholics: Living Sober Oxford House UK Booklet
We heard residents' stories first hand and saw the power of community spirit, structure and support. The individuals we met were inspiring, as was the approach, and although they were all really nervous to meet a group of "top leaders", they in their words were "buzzing" by the end of the visit.
How to follow that – we thought. Well we then spent a few hours reflecting on our experiences in the morning, helped by input from Linda Marks, Senior Research Fellow, Durham University, and focusing on the "so what" question. We recognised we were dealing with a "wicked" issue, but Linda provided a framework for action, including governance, commissioning for health equity and local system wide working.
Whilst all from different health economies, we all recognised the challenges and found common ground agreeing the need to raise the profile and the debate around inequalities at our local level, across our respective health systems and within our respective organisations.
For me personally, it was an opportunity to focus on a real local issue but with the benefit of different perspectives and to see opportunity and potential in adversity, with communities empowered to tackle problems from the bottom up.