Managing Director of the NHS Leadership Academy
Director Talent, Leadership and Lifelong Learning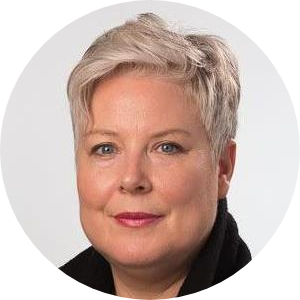 Jacqueline Davies is the NHS Director of Leadership, Lifelong Learning & Talent and MD of the NHS Leadership Academy. She is responsible for the delivery of these elements of the NHS People Plan, the GMTS programme, senior pay and appointments. She is leading the digitalisation of the NHS Leadership Academy, to widen its reach. Her aim is to build a national curriculum for all NHS leaders to build their careers and the capabilities needed to deliver the NHS Long Term Plan.
Jacqueline specialises in thinking strategically about future capability and the engagement of the whole workforce. Her philosophy is that everyone has the potential for leadership and that this can be ignited through bringing teams together and giving them access to new thinking to solve real-world problems.
Previously Jacqueline provided support to Boards, CEOs and Executive teams and worked in high-profile roles in financial services. She was the founding Chief People Officer for the UK's Financial Conduct Authority and has led the global talent agenda in a number of household names. In her early career she led the people team for HSBC's UK retail bank – this retail perspective means that she always works with the experience of the end consumer in mind.
Jacqueline is passionate about diversity, education and social change. She was a member of the board of leading diversity charity, Stonewall, and Board Chair during the passage of the Equal Marriage Act. She has been recognised in the FT as a respected LGBT business leader. Jacqueline holds an MA in Educational Development and has attended Harvard and Oxford University executive education programmes. Her first book, The Truth About Talent, was published in 2010.
Jacqueline shares her life with her partner Tania, their daughter Alix, three cats and a dog called Cwtch (Welsh for cuddles). When she can, she escapes to her allotment.