Head of Talent- East of England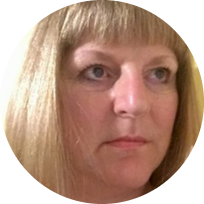 Karen has responsibility for working in partnership with the regional ICS Workforce leads to develop and establish a system talent management approach, enabling healthy talent pipelines and maximising retention. She aims to build on talent management approaches which are evidence-based and meet the needs of our local health and care workforce to support delivery of quality care and improved health outcomes. Karen's role encompasses the establishment of the infrastructure to support this work e.g. Talent and Leadership Strategic forum and Talent Community of practice, together with activities to support increasing Board diversity representation and increasing numbers of staff who have the aspiration and potential for roles of increased breadth, depth or complexity at Director level.
Karen has worked in the NHS since 1979,initially training as a general nurse, working as a senior nurse in Hertfordshire then workforce development roles and leading the national Midwifery recruitment and retention action plan. From 2011, she led the East of England Leadership academy and was successful nationally as 'Leadership Development Champion of the year'. Karen's favourite quote is 'I've learned that people will forget what you said, people will forget what you did, but people will never forget how you made them feel' by Maya Angelou.
Karen has lived in St Albans since 1986 with her family. Karen enjoys doing 10K walks and loves travelling having been to India, many European countries and Malawi where her husband was born.
Find Karen on Twitter at @karenbloomfiel1 and on LinkedIn.