Head of Engagement (Interim)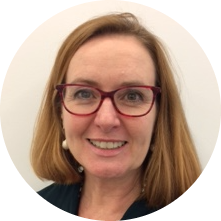 Nikki is passionate about building cultures where all people can flourish. With over twenty years of leadership experience in the charity sector she recognises the vital role leaders have in setting the tone and building collaborative teams around a common purpose to make a real difference. Nikki's personal commitment to social justice has resulted in her leading inclusive volunteering programmes and leading the development of innovative social movements that have successfully challenged stigma and stereotypes on aging and illness.
As the NHS Leadership Academy's lead on engagement, Nikki is responsible for a broad portfolio which includes marketing our Academy's great work, digital and social engagement and curating a great lifelong learning experience that supports the development of compassionate and inclusive leaders. She is also exploring new innovations and how to develop a community of leadership ambassadors to support the Academy and nurture our future leaders.
Nikki's personal drive is to do purposeful, meaningful work and to encourage others to achieve their best. With the lived experience of brilliant NHS psychological interventions following a traumatic event and having a child born with a cleft lip and palate, she knows how important an accessible health and care support system is to health and wellbeing.
In her spare time, Nikki swims and currently enjoys volunteering for our vaccination programme.