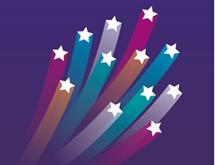 Last February, Karen Bloomfield, leadership and organisational development manager at Health Education East of England won the national Leadership Development Champion of the Year award for excellence in healthcare leadership at the NHS Leadership Recognition Awards ceremony in London.
Having been delighted to win the category at the East of England NHS Leadership Recognition Awards, Karen was honoured to be recognised nationally.
The National NHS Leadership Recognition Awards celebrate leaders at all levels of the health service, and where they have ultimately improved patient care and patient experience of the NHS. Entrants were nominated in nine categories, with 83 regional winners then going forward to be shortlisted for the national ceremony.
Karen, who works for Health Education East of England, said:  "I felt very surprised and very honoured that I'd been nominated and won the East of England award.  It was totally unexpected. It was a great occasion to celebrate all nominees and recognise their talents and achievements. The list of nominees was impressive in every category and it was so great to see so many people put forward.
"Going on to then win the national award made me feel very proud of the work I've done together with the leadership team and colleagues.  It was one of those 'wow' moments in life and such a surprise. It was one of those times when you're filled with disbelief at what you've heard and then a second later it sinks in and you hear everyone clapping – it was lovely to receive the award in the company of so many colleagues.
"My colleagues exploded with a range of emotions, from tears to cheers, so to see their reaction was extra special. I had only won because they took the trouble to nominate me."
Jan Sobieraj, NHS Leadership Academy managing director, said: "With all the pressures facing the NHS, it is even more important to recognise and celebrate those who work hard to make a difference and to improve patient care.
"These awards are a great opportunity to let our colleagues know how much we appreciate their dedication to their work and as Karen has experienced, it is a huge boost to know this has not gone unnoticed and to be able to share the excitement with valued colleagues."
Karen added: "I had a very positive response from work colleagues, friends and family – everyone was really pleased for me. There were lots of comments on Twitter and Facebook as well. It has definitely expanded my network and I hope that it helps me to raise the profile of the East of England leadership community and the work that we do to support and develop leaders to improve the quality of patient care.
"I have an active role in encouraging nominations to be put forward for all categories for this year's awards. It's important that we acknowledge and recognise staff and their achievements. It creates a very positive impact on everyone."
Nominations for the East of England close on Sunday 31 August. All nominations are submitted online, through the website awards.leadershipacademy.nhs.uk. Entries go through to a judging panel, with shortlisted entrants invited to a celebratory awards ceremony later this year. The East of England's winners will then go forward to the shortlist for the national awards in February 2015.