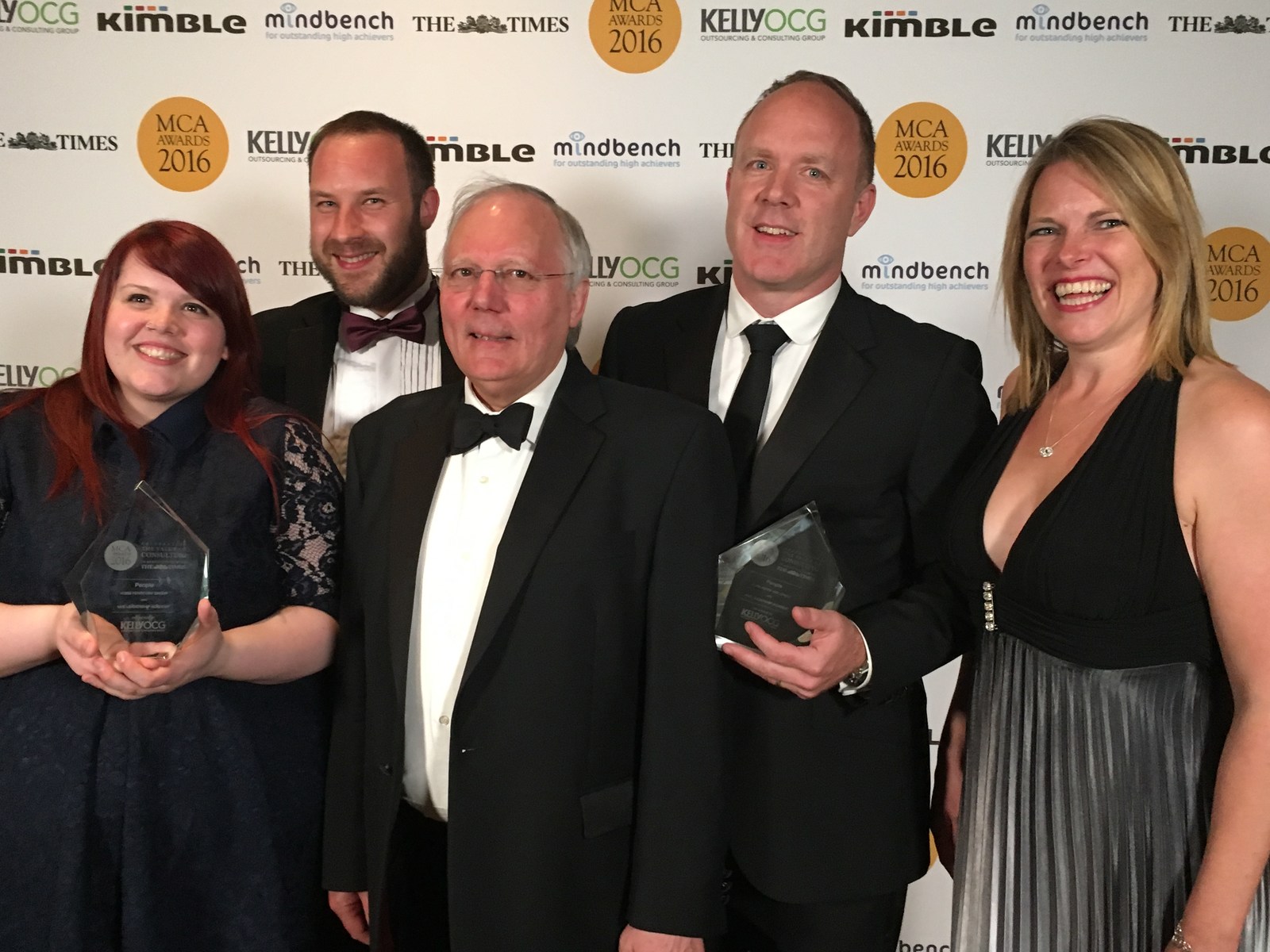 The NHS Leadership Academy and Korn Ferry Hay Group are celebrating after picking up the People Award at the MCA award ceremony last night in London.
The award recognised the partnership working of both organisations on the design, development and delivery of the frontline nursing and midwifery programme, which has helped more than 5,000 nurses and midwives deliver better care. The six month programme included a half day induction, face to face support and five online modules broken down into seven minute sessions, making it convenient for frontline staff to access and learn new skills and abilities.
People who took part in the programme have said they feel more confident and re-engaged in the purpose of their organisation. Many have also expressed that they feel empowered to challenge the status quo to make significant improvements in patient care. One participant commented: "I felt energised and very privileged to be part of the programme. A mass mix of emotions came with this. I was excited, intrigued and motivated to access learn skills to help shape the NHS for the better."
Karen Lynas, Interim Managing Director of the NHS Leadership Academy said: "I'm thrilled that we've won this award in partnership with Korn Ferry Hay Group which shows our ongoing commitment and dedication to help deliver better patient care.
"Good leadership is at the core of high quality care being delivered and this programme has had a key part to play in helping to develop leaders of the future who are passionate about making a real difference."
The programme was delivered in partnership with Korn Ferry Hay Group. Simon Bird, head of healthcare consulting at Korn Ferry Hay Group said "It's fantastic that the commitment, effort and impact of the Leadership Academy and Korn Ferry Hay Group teams has been recognised publically. To know that thousands of nurses and midwives benefited in such a powerful and proven way, shows what can be achieved with vision, belief and hard work from all sides."