Academy programme has helped hospital trust improve patient care and save half a million pounds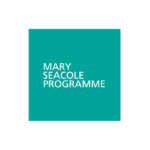 The Mary Seacole programme has helped to transform the ultrasound department at Guy's and St Thomas' NHS Foundation Trust in London, resulting in a saving of half a million pounds over the past three years.
Fiammetta Fedele, deputy head of non-ionising radiation at the hospital trust, took part in the programme in 2014.
Using the skills she learned, Fiammetta worked on a project to improve the management of ultrasound equipment across the hospital. She noticed manufacturers weren't being held to account for carrying out their contractual responsibilities; and several clinical managers were unhappy with the disjointed protocols for equipment management across the different departments.
As a part of the project Fiammetta worked with departments to:
Procure equipment together, rather than individually on an ad hoc basis
Establish an in-house maintenance system
Implement a performance testing system
These changes had a direct impact on the care being delivered, reducing the waiting time for patients and giving them access to more modern equipment. It also led to the trust making an £80,000 saving in the first year.
Fiammetta said: "The Mary Seacole programme came to me at the right time when I needed to gain more confidence. It also helped me adapt to an ever-changing role and acquire the necessary leadership skills.
"Looking at how we currently manage our ultrasound equipment highlighted that lots of work needed to be done to help us offer the best service for the local people. Implementing this project meant we were able to limit the equipment downtime for servicing as well as making sure patients had access to the best technology for their care.
"In the first year it brought a cost saving of £80,000 – something we were able to put towards other projects to continue providing the best care possible to those who need it the most."
Chris Lake, head of professional development at the Academy, said: "The programme is designed to empower leaders to champion compassionate patient care. The experience people have of those delivering their care is crucial to how the NHS is perceived, by our patients, their families and wider communities.
"We're aiming to support new leaders, helping them to build their confidence and giving them the skills they need for their new role."
The Mary Seacole programme is aimed at people working in healthcare who are moving towards their first leadership or team management role. It's delivered through a combination of face-to-face workshops and online learning. The programme has recently been refreshed with new content which includes practical management skills participants can take back to their workplace.