NHS Leadership Academy programmes shortlisted for national award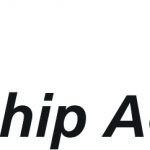 The NHS Leadership Academy is celebrating after its Elizabeth Garrett Anderson and Nye Bevan leadership development programmes were shortlisted in this year's Health Service Journal (HSJ) awards.
The programmes were shortlisted in the 'Improving Outcomes through Learning and Development' category which aims to celebrate the positive impact of high quality learning and development in healthcare.
Chris Lake, head of professional development at the Academy said: "I'm delighted that two of our leadership programmes have been recognised at the HSJ awards.
"This work is a true collaboration between ourselves and our consortium of partners, which includes patients and their representatives. Our participants tell us the programmes play a crucial role in giving them the confidence and ability to improve leadership culture and introduce new levels of professionalism and compassion."
The Elizabeth Garrett Anderson and Nye Bevan programmes have been running since 2013. The Anderson programme is designed to equip people in mid-level leadership positions with the confidence to drive change and improve the patient experience, while The Nye Bevan programme helps people progress into executive roles.
To date, more than 750 participants have taken part in the programmes. An evaluation by the Academy showed that 40% of people who took part in The Nye Bevan programme and 47% of people who participated on The Elizabeth Garrett Anderson programme were promoted into senior roles. 90% of these participants attributed this to the learning they gained from the programmes.
For more information about the Academy or its programmes, explore the website here or follow us on Twitter @NHSleadership.