"No one should be discriminated against or feel like they can't bring their whole selves to work"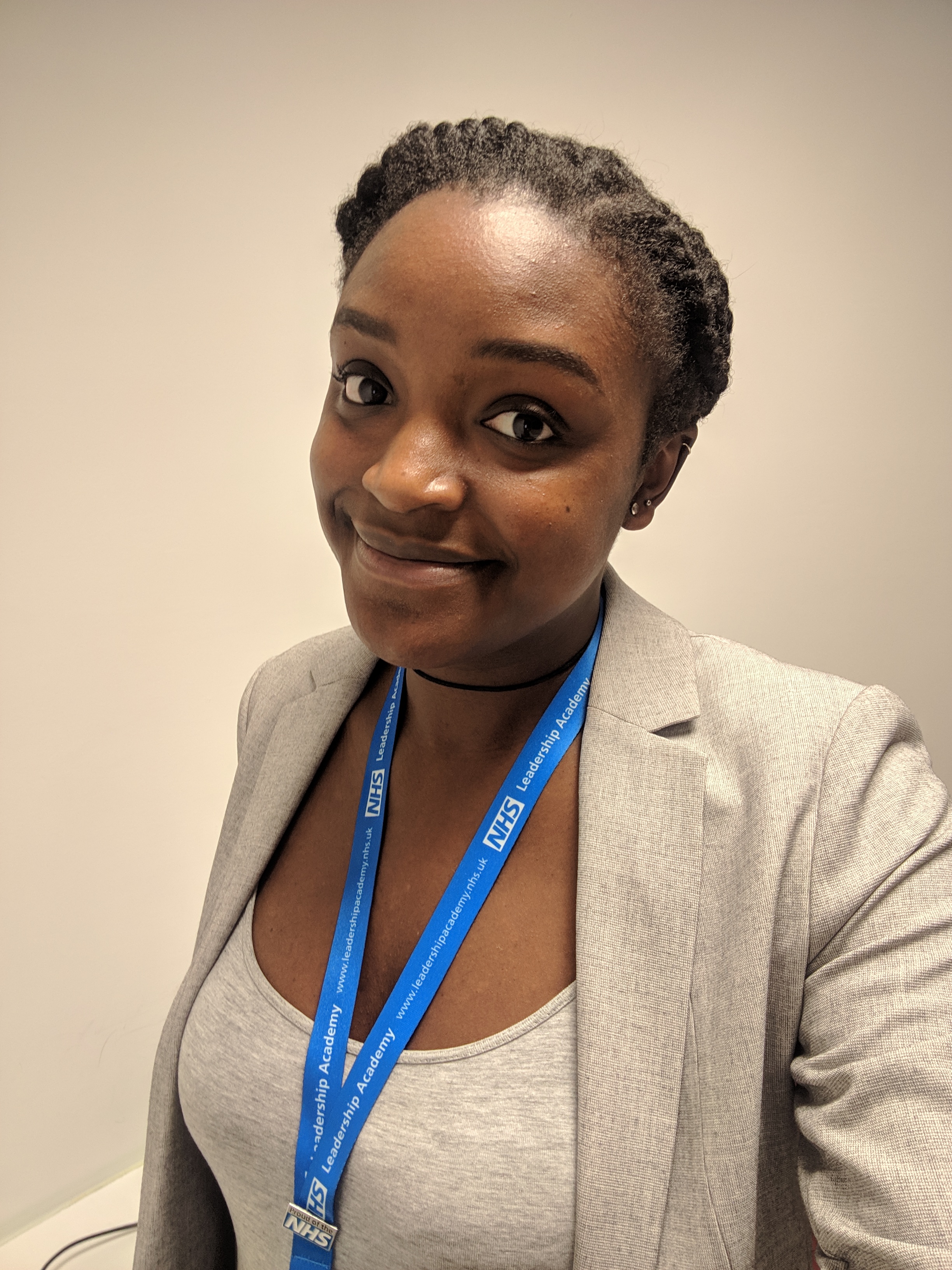 Naomi Brennan is a marketing officer at the NHS Leadership Academy and participant on the Stepping Up programme. In this blog, Naomi tells us what Black History Month means for her and why there's still so much work to do to make the NHS truly inclusive for the benefit of both staff and patients.


For me Black History Month is about remembering influential black people that have paved the way to enable me to be who I am and where I am today – living without daily hassle of open racism, with a roof over my head, and the opportunity to reach for my goals if I'm willing to put in the hard graft. It's also a reminder to appreciate, shout about and support influential black people that are here today striving towards success. It's a time of self-reflection, loving me and my blackness and understanding what that means to me. And it's about not only opening others' eyes but opening my own to the problems that people still face because of the colour of their skin. If I'm honest, it's hard not to bury my head sometimes because I find the topic of racism really hard to comprehend. People are willing to mistreat me because my skin is darker than theirs! I don't understand it and find it so depressing – we live in an odd world.


Many members of mine and my husband's families have played their part in keeping the cogs of the huge machine that is the NHS turning. I feel so proud to be following in their footsteps, working in the NHS and hopefully leading the way for future generations. However, the NHS isn't without its own problems.


While working for the NHS in the sixties, my nana (alongside many others) had to face appalling racial abuse, which I will most likely never have to come up against. Saying that, working alongside the positive action programmes at the NHS Leadership Academy has opened my eyes to the fact that many people are still facing stomach-churning levels of racism on the front line, and that various levels of systematic racism exists within the NHS. According to the NHS Workforce Race Equality Standard 2018 data analysis report "The percentage of BME staff reporting the experience of discrimination in the last 12 months increased from 13.8% to 15.0%. In contrast, 6.6% of white staff reported the experience of discrimination at work." These figures drive me to want to do better, not only for myself and people like me, but also for the sustainability of the NHS – and it should drive you too!


It goes without saying that from a humanistic point of view, no one should be discriminated against or feel like they can't bring their whole selves to work – it affects people's mental health and wellbeing. But even if you look at it from a purely business minded standpoint, if people are happy at work, productivity and positivity goes up and sick leave and stress levels go down. For the NHS, staff happiness and wellbeing has a huge impact on the care and experience of patients – there's increasing evidence to prove that happy staff equal better patient care.


So, I'm opening my eyes by reading more, listening more and trying to educate myself. This month I'll be starting the Stepping Up programme, a leadership development programme for aspiring black, Asian and minority ethnic colleagues who work within healthcare. I hope the programme will not only support me to achieve my career goals, but also address some of the barriers I may face on my way and help me to support the progression of others.


I recognise that there is so much more we can do to make the NHS inclusive, but even with its faults in my eyes the NHS is the greatest organisation in the world. It's here for ALL of us and we ALL play a part in making it a safe, open and inclusive place for everyone, patients and staff alike.


The Stepping Up programme is a leadership development programme for aspiring black, Asian and minority ethnic (BAME) colleagues who work within healthcare (the NHS or an organisation providing NHS care).
Find out more about the
Stepping Up programme
and
register your interest
in the programme.