NHS Board Governing Body of the Year
Winner: NHS Oldham Clinical Commissioning Group (CCG)

NHS Oldham CCG set the tone of the organisation's values with a particularly strong emphasis on public involvement, equality and diversity, ensuring that their board is reflective of the community it serves.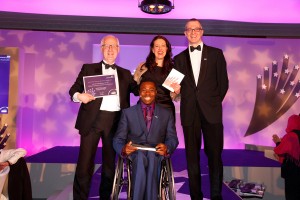 NHS Development Champion of the year
Winner : Joe Teape, Director and Deputy Chief Executive at Plymouth Hospitals NHS Trust

Joe promoted a culture of learning and development to help his team support staff to deliver the best possible patient care.

Joe's leadership has improved the health and wellbeing of the staff in his team through the introduction of regular staff HSE (Health and Safety Executive) wellbeing surveys, with a focus on corrective action based on the outcomes, covering each of the three teams being Finance, Procurement and Performance Information. Additionally through the establishment of a staff health and wellbeing working group, comprised of membership from all three teams across the Directorate, the working environment and wellbeing of staff was a key area of focus and improvement. Joe was been instrumental in inspiring and motivating others to develop their own leadership skills by personally actively encouraging and supporting successful applications for staff to the Elizabeth Garrett Anderson and Mary Seacole Leadership programmes.

Joe also provided all staff with the opportunity to access a coaching resource to help them
develop their personal development plans (24 staff took up this opportunity) and also to shadow him for a day to experience some of the managerial workings of the hospital. Joe promoted a culture of learning and development which helped the team support the hospital staff to provide the best possible patient care, recognising, raising and addressing important issues that directly result in improved patient care.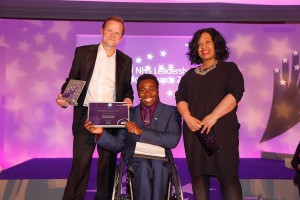 NHS Emerging Leader of the Year
Winner: Billi-Anne Harris, Domestic Supervisor at Hampshire Hospitals NHS Foundation Trust

Billi-Anne translated her Trust's values for her staff through articulating the impact of their work on every patient, in every bed, every day. Her empowering approach and unrelenting focus on patient care and improving service and efficiency are valued by her staff and the organisation.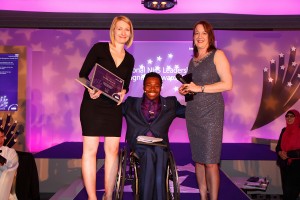 NHS Innovator of the Year
Winner: Gillian Halley, Director of the Hospital to Home Service at The Royal Brompton and Harefield NHS Foundation Trust

Gillian's innovative work developing a pathway for discharging children requiring Long Term Ventilation was so successful it was expanded first to the whole of the South East region and then nationally.





Winner 2: Paul Sadler, Director of Education at Portsmouth Hospitals NHS Trust

Paul was synonymous with excellence in care for patients and their families and ensured that they were involved in every decision and felt cared for alongside their relatives and with his personal approach and engagement with staff to ensure quality is reflected in their clinical outcomes. Whenever concerns were raised by trainees about care standards, Paul responded immediately, listening to the trainee and have instigated action plans and facilitated improved practice.

Paul has led the Learning and Development Department he has created a shared vision: "Providing excellent education, training and development to support the current and future workforce in delivering the best care for our patients". All staff was involved and engaged through team events and had the opportunity to feedback individually. This has resulted in a close working relationship between education leads so that multi-disciplinary training is considered best practice and Paul advocates for all staff with Portsmouth Hospitals.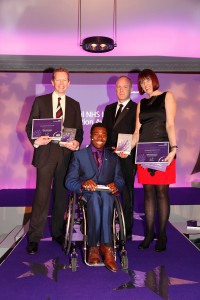 NHS Leader of Inclusivity of the Year
Winner: Joe O'Grady, Equality & Diversity Manager at Countess of Chester NHS Foundation Trust

Joe has integrated the equality and diversity agenda into all aspects of the trust's strategy and works with ward and departmental managers to maximise access for patients.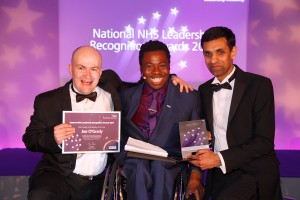 NHS Mentor or Coach of the Year
Winner: Steve Harrison, Faculty Lead for Sheffield Microsystem Coaching Academy, Improvement Manager at Sheffield Teaching Hospitals NHS Foundation Trust

Steve graduated from the e-coach the coach course in clinical microsystems in Dartmouth, USA. On return to Sheffield he co-wrote and won a Health Foundation Shared Purpose grant in 2012 to develop capability to improve quality, including efficiency, through rethinking and redesigning services. In doing this, the UK's first Microsystems Coaching Academy was initiated at Sheffield Teaching Hospitals NHS Foundation Trust (STH).

The role of Sheffield MCA is to develop a cadre of expert improvement coaches with a consistent improvement methodology that have the ability to facilitate teams across the Sheffield health care system to continuously improve the quality, safety and value of care they provide. This novel methodology represents a challenge to the traditional leadership and management techniques of NHS organisations. Steve has engaged multiple stakeholders, patients, clinicians, nurses, allied healthcare professionals and administration staff alike.

Steve is universally appreciated for the open and positive nature of his engagement with staff, along with the vast experience he brings to all of his work. Inspiring a generation of NHS professionals the Sheffield MCA has trained over 80 coaches. Alongside the formal MCA coaches, Steve has introduced a two day quality improvement course and a weekly one hour quality improvement curriculum to supplement the increased demand for improvement science knowledge.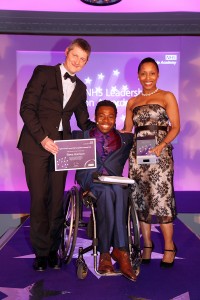 NHS Outstanding collaborative leader of the Year
Winner: Joint Management Integrated Care Team, Facilitating safe effective collaberative Discharges to patients in Doncaster at Doncaster, Bassettlaw Hospital Trust, Doncaster Council, RDaSH

Joint Management Integrated Care Team have worked together to develop a culture of trust and continuous improvement, significantly reducing delays for patients by working together as one team, regardless of organisation.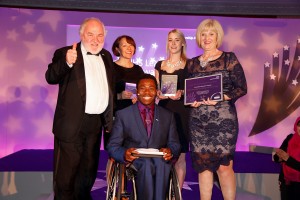 NHS Patient Champion of the Year
Winner: Lynda Hughes, Manager Forget Me Not Centre at Avon & Wiltshire Partnership NHS Trust

Lynda encouraged and enabled people with dementia to participate in operational decision making, altering processes to enable them to make a meaningful and valued contribution, rather than focussing on the difficulties.

A completely alternative assessment process was devised working to the draft guidelines Dementia Engagement and Empowerment project (DEEP), where people who use the service were involved in writing the advert and selecting the candidate after devising and putting the candidates in a series of real life activities, baking, gardening, art and a quiz alongside service users.

Feedback was immediately gathered from the service users using digital photographs to help them remember the candidates. A quote from a service user involved in this process illustrates its value – "the idea that you might has chosen someone without our input is just plain daft, after all, it is us they will be working with day in day out!"