Costs
This network is fully funded by the NHS Leadership Academy. This means:
Attendance at network meetings is free for up to 30 members
For first time (newly appointed) chief executives, sessions with a transition coach will be funded by the NHS Leadership Academy.
Please note the only cost to members will be their travel and accommodation to attend the events.
Key dates
The 2-day development days are confirmed for:
30 June – 1 July 2020
London
27 Oct – 28 Oct 2020
Leeds
2 March – 3 March 2021
Leeds
29 June – 30 June 2021
London
26 Oct – 27 Oct 2021
Leeds
1 March – 2 March 2022
Leeds
---
Faculty members
Louisa Hardman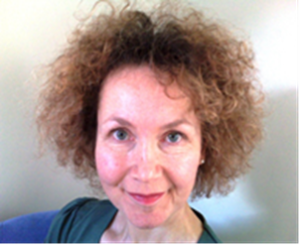 Louisa is passionate about developing creative and engaging interventions that deliver improved individual and organisational performance. Blending organisational realism with creativity and psychological insight, her clients span a range of sectors including higher education, health, central and local government, broadcasting, publishing, professional services, transport, social housing, retail, distribution, finance, membership organisations, trades unions and the police. She has experience of supporting public sector leadership development through change and has special interests in:
Executive and top team coaching to improve organisational performance through fostering leadership direction, capability, resilience and creativity.
Supporting whole organisation culture change and development through leadership and management development and facilitated conversations.
Louisa brings a deep understanding of individual, group and organisational change and development through her combination of psychotherapeutic and organisational consulting practice. Clients also say they value her integrity, thoughtfulness, humour and challenge.
---
Carl Smith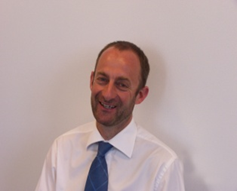 Carl is a consultant with Frontline Consultants Ltd. Through an in-depth understanding of human behaviour at work, he has a track record of transformational change in global business, and large scale public sector organisations. From a background in education, his work combines a true developmental approach with a strong business focus. He is extensively involved in leadership development at all levels of organisations with a particular interest in Top Team effectiveness. Carl is also extensively involved in developing and delivering programmes around the strategic development of leadership potential. Talent management and succession remain a key focus, with extensive use of psychometric tools to support individuals on their leadership journey. To this end, he works as an executive coach in both the private and public sector. Work in the NHS has been extensive with involvement in multiple agencies supporting the development of diverse projects relating to people, policy and practice.
---
Philippa Williams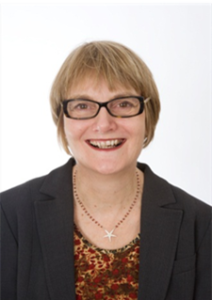 Philippa Williams is a Director and co-founder of Practive Ltd, a consultancy specialising in the practice of leadership For the past twenty, Philippa has been developing her practice in personal and leadership development, working in many different organizations at all levels, across the public and private sectors. She has designed and facilitated many different type of interventions, including leadership and management development centres, large group interventions, team building sessions, Executive Team and Board development, action learning sets, training courses, forum theatre and one-to-one coaching. She also writes case studies for development centres and scripts for conferences. Her expertise lies in creating the conditions and environment for her clients to practise and develop the leadership mindsets, strategies and behaviours they need for their evolving context. In her one-to-one coaching she specialises in helping people to develop how they communicate with others, to understand the impact they have, to build on their strengths and explore ways to extend their range in all situations.
---
Vicki Abson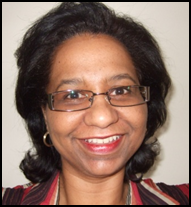 Vicki is an experienced leadership and organisation development specialist with a successful track record over 25 years; developing senior leaders and clinical leaders in the NHS, and executives and senior teams in corporate organisations. She runs her own consultancy & coaching business and prior to this was Director of Organisation Development in Rolls-Royce for 5 years. She has previously held senior leadership OD/HR roles in Siemens, the NHS, Hospitality industry and Local Government. Her early career was as a Psychologist in Universities. She has also served as a non-executive board member for the Tyne & Wear Learning & Skills Council. Vicki draws on her diverse background, varied experience in large complex organisations, and breadth of professional training & education to create stimulating and innovative leadership development programmes. She is a Chartered Psychologist and Associate Fellow of the British Psychological Society; a Fellow of the Chartered Institute of Personnel and Development and she holds an MBA degree. She is an accredited coach supervisor with the Association for Professional Executive Coaching & Supervision (APECS), and is also on the NHS Leadership Academy's register of approved executive coaches. Vicki is passionate about developing leaders to 'be the best they can be'. She believes their approach sets the tone and climate of the organisation and how they engage with staff enables them in turn to give of their best. This ultimately in the NHS, impacts on the quality of care patients and their families experience.
---
Judy Taylor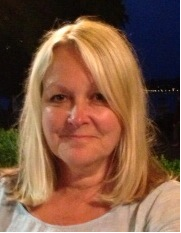 In addition to being an NHS Leadership Academy faculty member, Judy is the lead faculty for leadership development at the Royal College of Physicians of Ireland where she is developing a new suite of medical leadership programmes.  She is also a Senior Lecturer at Birmingham University and a Cohort Director on the Elizabeth Garrett Anderson Programme, whilst running an independent consultancy business which delivers development interventions across the health and social care sector. Judy was previously a Senior Consultant in Leadership Development at the King's Fund, designing and delivering leadership and organisational development programmes nationally and internationally, and working with a wide variety of board members, senior managers and clinical leaders.  She directed the King's Fund's open programmes for Clinical Directors, Consultants, mixed clinicians and executive women for 12 years and ran numerous whole system engagement events and networks. She has provided thought leadership via conferences and articles and offered team development interventions and executive coaching. a background in policy and management in the NHS, Social Services and voluntary sector, and a Master's degree in Public Policy, Judy is also undertaking a doctorate in Existential Psychotherapy. Judy's approach to development emphasizes participant centred, self-managed, experiential learning, with a passion for the NHS and people who work in it!