Meet the programme director:
Nicholas Bradbury is Senior Associate at the NHS Leadership Academy.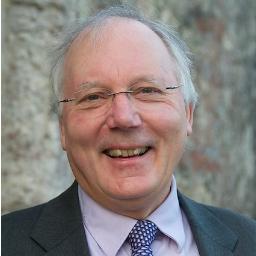 Nicholas leads the design and delivery of the Director programme, Intersect programme and programmes for nurses and midwives. He was a Senior Fellow of the King's Fund from 2002 – 2013 where he directed a range of programmes for nurses, doctors and managers, including the Top Manager programme.
He has long and wide experience in the design and delivery of development interventions for hospitals such as The Royal Free, UCLH, and Great Ormond Street and health care organisations such as the Irish HSE, South Central SHA, Macmillan, and the Naomi Children's Hospice.
He has MA degrees from Oxford and Birmingham and a Cardiff PhD.  He is a trained executive coach and mentor and facilitates teams and conferences. He has studied in London, Paris, Geneva and New York and taught at Southampton and Bristol Universities.  He has made over 130 BBC broadcasts and written a book about the plight of Britain's inner cities. He is a priest of the Church of England and his book Practical Theology and Pierre-André Liégé – Radical Dominican and Vatican ll Pioneer was published by Ashgate on 29 August, 2015.