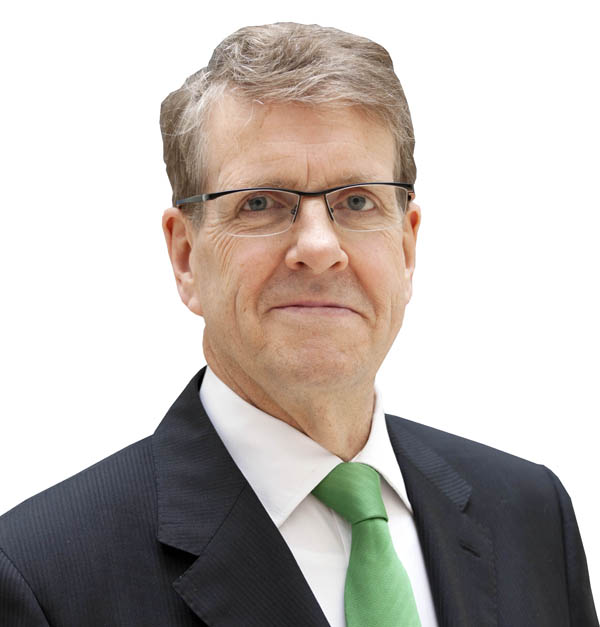 Introduction Text:
As part of the Academy's two year story, we have asked a range of people from across health and social care to share their own stories and experiences of what leadership means to them.
I have always worked with leaders who have encouraged me to fulfil my potential.  Only once did I come across someone who stood in the way of progress, and I moved on.  I try to be open about my value set, and I hope that I can therefore be predictable. I don't mean predictable in a 'boring' sense. I mean in a 'reliable' sense. You won't find me behaving in an unpredictable way.
The leaders who have motivated me throughout my career come in many guises.  Shell was full of great leaders – people who were rewarded for spotting and developing talent. BT went through a number of phases in the twenty years I was there, but it always recognised people who put the customer first, and it was brave enough to give people chances. I remember being asked to run a mobile phone company in Holland when I really had very little general management experience. I was asked by the incoming chairman of BT to take responsibility for one of his top priorities. Someone must have told him I could be trusted – though I have no idea who it was.  But the system created opportunities for people who could be relied upon, and who had values.  The reason I am working in the NHS now is because an incoming CEO of BT trusted me to win and deliver a whole series of challenging contracts for the NHS back in 2004. I was confident that if I asked for something, I would get it, because the BT board saw those contracts as a vital part of the UK national infrastructure.
Being in the NHS and in my role as CEO of King's College Hospital is a privilege because we are doing something far more valuable than I have ever done before. There are real challenges, and they are getting more acute, but they are worth overcoming because of the importance of the services we provide. The people who work in the NHS have a great ethos.  Openness and collaboration are at the heart of everyone's value-set.  If we could bottle it, we would all be millionaires.  I try to take the long view because of that.  In BT I had to worry about the share-price, so quarterly results were all, and beating budget was expected.  At King's I need to achieve long-term balance.  I do that by creating a great team and empowering them.  If they need help, I give it.  I don't interfere.
So I guess my main messages are:
be true to your values
pick the right team
manage risk
foster collaboration rather than competition