It's really tough working in the public sector right now isn't it? Budget cuts, rationing, re-configurations, litigation and I could go on and on. The constant negative news coverage with little sign of balance or context can eat away at morale and motivation and question our very values.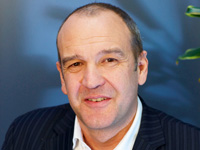 It's hard, really hard. I'm an optimist by nature and I find it tough. I can't imagine how hard it is for staff being questioned about the problems of the NHS by friends and relatives and struggling to find the answers. And yet this is the time that leadership really earns its stripes. In this tidal wave of negative news, staff are looking to leaders to provide hope and vision and role model the values that brought them into the public sector. Service, altruism, compassion, care, equality and equity.
One of the main challenges for the public sector is to deliver improved services through a motivated workforce and do that in the age of continued austerity. Easily said! And it's true that our public services demonstrate enduring strengths in quality, motivation and service delivery. For example, educational attainment continues to rise and patient mortality improves year on year. More recently, York University highlighted growing productivity in the NHS, but the stories of poor care and a lack of compassion have been a sobering look in the mirror and I, like others, have felt challenged and upset by what I've heard.
And rightly so. We've let too many people down.
But the danger we face is that, while poor service is seen as the result of wilful neglect, good care is thought of as happening by accident or good fortune. Take the recent coverage on the mortality rates. It is important to recognise behind those statistics there is a very personal story of a son, a mother, a sister and a loved one. But the statistics are about an average, and although no statistic can compensate for individual poor care, an average means that if we have some hospital not doing as well as expected, we have other hospitals doing much better than expected 'saving lives' against the trend – thousands of them. Those too are personal stories of a sister, a mother and a loved one. Let's learn the lessons from those organisations too and celebrate the application of skill and dedication and compassion. The Francis report also recognised the particular importance of the leaders of the organisations at all levels and their role in maintaining a culture of caring and compassionate values which support that culture.
In February 2013, I wrote an article in the Guardian arguing 'Stewardship is the only way forward in the NHS'. Events following this article have strengthened my view that leaders need to renew and re-dedicate themselves to the stewardship of the public sector and its fundamental principles. Stewardship as you may be aware is one of the characteristics of servant leadership identified by Greenleaf in his 1970 essay on the subject.  It's a book I would recommend to you all. Servant leaders build strong sustainable organisations held in trust for future generations. What a great example of legacy making in action. This is in complete contrast to the historical command and control style of leadership. Instead, servant leaders empower and inspire. They are values based and focused on building a community of shared values and on engaging that community in a common goal to achieve quality and service. It tells us we lead first by serving. Perhaps for too long we have tried to help staff become shaped by organisations committed to great care. We need our organisations and leaders to serve our staff so they can in turn serve patients.
This is why the NHS Leadership Academy is so important in helping to shape our future leaders but also helping us to reflect and consider our style. Yes the public sector has its challenges, but continues to deliver largely high quality services, with often exceptional customer satisfaction scores and organisational health, as well as high staff engagement scores. Costs have reduced, productivity has improved, industrial action has been minimised and investments in training have often been maintained.  But as we now face a sustained period of austerity, we need to concentrate even more on the human aspects of our organisations – serving our staff and our patients.